Well I admit, I have neglected my blogging of late. September has been an unusually busy month. I've been on the road from Las Vegas to Norfolk to New Mexico these past few weeks, all the while still trying to do my day job in Florida. Luckily I've got a brand new VP that is real good about keeping up with the workload while I'm on the road.
But now I have to take some real time off and get my ass over to Istanbul for a wedding this week, so I am likely to be even more off the net next week
www.sparkpeople.com/mypa
ge_public_journal_individu
al.asp?blog_id=5012592
All is not lost though. I cashed in some hotel points and am basically staying for free at a Marriot right near the Bosporus that promises wi-fi, a pretty decent gym, and even a modernized Turkish steam bath on the premises!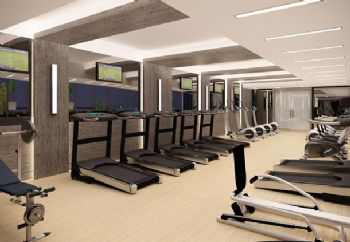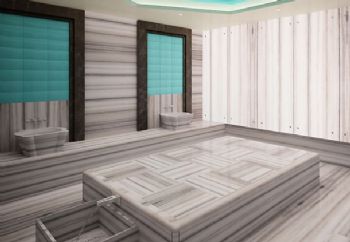 It's been a mad cap ride these last few weeks though. I finally got back in to the office this past week (I sent my VP on the road to take on some of these meetings instead of me), and got caught up on everything from our budget, to making decisions on some senior manager hirings that absolutely had to get done before I depart. I finally made it home around 9:00 PM last night, but I think I can rest easy this next week that things will run well while I'm away (I always tell my guys, "No one is irreplaceable"......I guess that applies to me as well!)
That basically meant that I had to greatly curtail my gym time this past week. I hit the weight room pretty hard Mon & Wed, but that was about it. However, if I must say so myself, I was fairly magnificent setting some personal bests on squats (225 lbs), deadlifts (240 lbs), overhead presses (110 lbs), and bench presses (210 lbs). Pullups continue to be the bane of my existence. I am stuck at 3 and mildly frustrated that I can't heft these 180 lbs of me over the bar more than that....oh well, just another mark to set on that wall!
I plan on doing a whole bunch of walking around Istanbul though. My biggest challenge might be sticking to low carbs for the next week. All of my classic weaknesses will be on display there.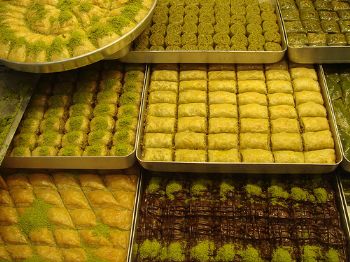 Baklava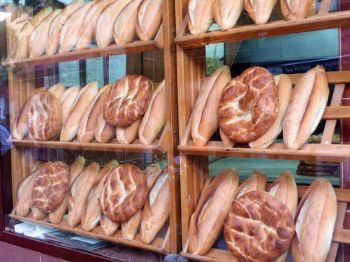 Fresh baked bread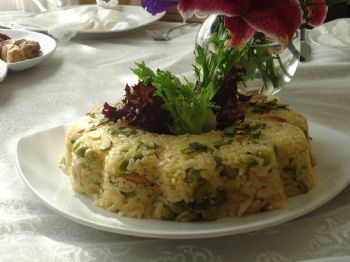 Rice
So I'll focus on those things non-carb like,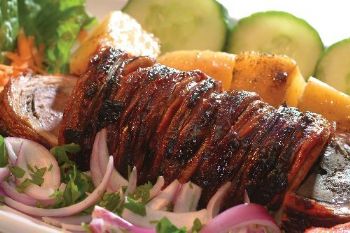 Kebabs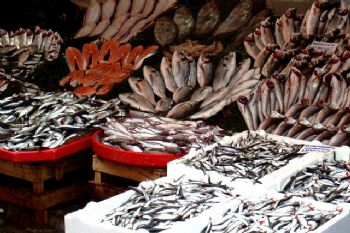 Fish
Chicken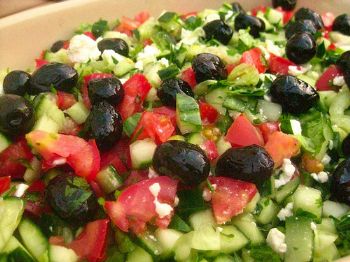 And lots and lots of salads
Have a great day Spark friends.....next blog comes from the Bosporus!