Calories eaten on vacation shouldn't count. (Can I get a witness?!)
I'm not gonna lie. I'm struggling a bit. I was doing really well...until...we went on vacation. (The Appalachian Mountains-hence the blog title) Too many calories, too little exercise. (Sound familiar?) I came home feeling defeated and frustrated. I had such high expectations for myself. Maybe too high. I only started this journey in July, but I was expecting myself to be near perfect in a difficult (for me) situation with little experience on how to deal with it. (sigh)
I was away from home so- away from my exercise bike, my usual foods, my trusty water bottle, my own bed...It was rainy so I wasn't walking as much as expected. We ate out. A lot. The water tasted funky and I just could not sleep on the strange bed...(yada, yada, yada...) It was the perfect storm.
So, I ate too much and exercised too little and beat myself up. A lot. But, as I look back on it, there was some improvement from past experiences on vacation. I ate ok most of the time. (Wow!) I tried to drink some water every day. (Yep!) I tracked my food most days. (Yay!) I was at least aware of my activity level each day. (Ok!) So, clearly, my mind is being retrained to make, or at least recognize, healthier choices. And that is a very important step forward. Probably more important than I even realize.
I have been back from vacation for about 10 days now. It took me 2 days to get back to my exercise bike. Food has been the harder struggle. But I checked my SP report and I actually stayed in or near my calorie range all but 2 days since my return. (It felt worse than that.) And...I finally weighed myself again. I feared the worst. I just knew I had gained weight. That's why I gave myself 10 days before weigh-in. And guess what? I actually lost almost a pound! (To be fair-I think giving myself a little time to get back on track had a lot to do with it.)
I still don't have the confidence in myself to be able to 'behave' perfectly on vacations. But, I have to admit I have made progress. Doing the right things every day, day after day, week after week, makes a difference in the way you think and act. The process works if you keep at it. It works!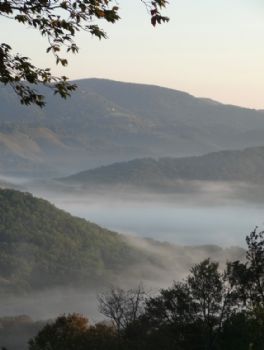 And that is a good thing because...Quitting. Is. Not. An. Option.