Sunday, September 16, 2012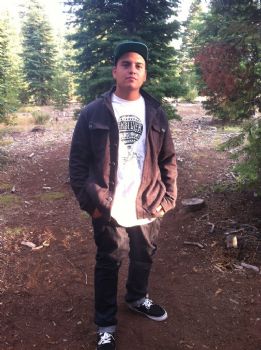 In case you're wondering jo-Jo (Joel) is my 18yr. son. In fact he is the story behind part of my last blog.
I was so happy Saturday he had txtd me to let me know he'd be in town and the local mall with his group. He is a member of the CALIFORNIA CONSERVATION CORPS.
I have to say this young man had been the gray in my hair for sometime. When you have children they don't come with a handbook. So we do the best we can to raise them to be respectful, honest, productive members of our society. I never really imagined myself having kids when I was younger, with the childhood I had I was sure that I'd be so terrible at it. And I admit I was aweful at one point of my kids life. I was doing what I wanted and ended up loosing them . I actually lost custody to the state 3 different times. This is another blog all together. Anyways events cause some children to stray off the wrong path. So when I got them back I did everything possible to give them a life free of my drama.. Well Joel decided that he would be my trouble child. He didn't like me nor respect me and he made sure I knew it. He also liked to use the past to justify his behavior. I remember the tears i'd cry, the sleepless nights. He never got in any legal trouble just trouble at home, and school when he went.
I am proud to say he is doing so much better since joining the CCC. I still don't think he understands some of the advice I give him how important it is he use this as a stepping stone to further bind his future. I tell him everyday how proud I am of him and the choices he's making and that I love him. He never believed in himself and I asked him if he was proud of himself and believed in himself and he said YES MOM. So that was the biggest thing for me to hear. And I now know he does respect me and Love me..