Saturday, September 15, 2012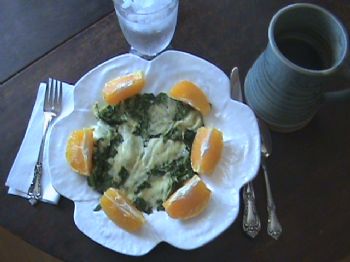 Would you rather eat this at a brunch,
or this: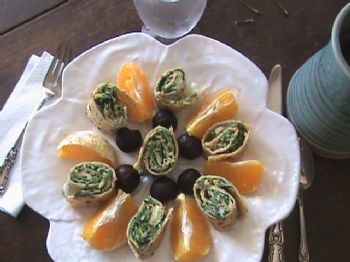 You essentially have the same ingredients, though I did add cherries. I think they added visually, AND nutritionally.
But most of all turning the fritata into pinwheels with a flatbread made me feel like I was eating delicious party appetizers. I felt no pangs of guilt. I knew I was getting great nutrition from every corner of my plate.
I think I have the food thing down, though I sometimes have difficulties eating everything that is on my nutrition tracker for the day.
Now, if I could only find the key that would transform exercise from fritata to party pinwheels!
Lookin' forward to next week's training for the 5K Your Way. Yesterday, I walked 1.75 miles at one time, further than I had ever walked at one time before. Every other day is going to bring an activity that I've never done before . . . if my left foot doesn't rebel.
How can I turn this into a pinwheel? Find a shady park with well marked walking trails. That would be a pinwheel!! Or I could use my imagination and imagine walking in a cool place, possibly the Outer Banks or Hilton Head Island, along a hard packed beach with waves crashing and a sunset to die for.
I've got it. Get the ear buds and charge the IPOD!! Music is my spoonful of sugar to help the medicine go down!!