I was so scared..
Friday, September 14, 2012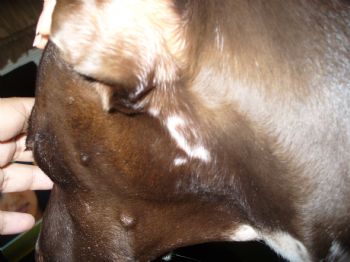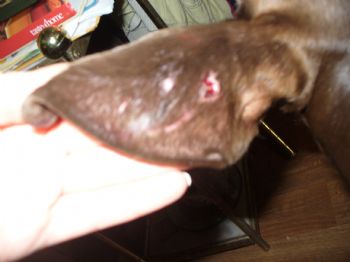 My dogs were with me one day and, I decided to go down the street that I never walk on, my own street. I regret it. Just 6 houses down out of nowhere a dog attacked my dog. I picked up the little one and, then the dog bite my german pointer on her ear and behind it. It was so scary for me...she was just whining and, crying. She had gone around me with the leash and, almost tripped me. I let go of leash and, then grabbed it and we went running around the other way. I thought the dog was following us. I ran home crying and, I came to get my Son. We went down and rang the door bell but, no answer. They also did not open the door for animal control.
So, I think they are going to get a ticket. We spent close to $100.00 for
medications and, spray and pads for our dog. We don't know if the dog has his shots.