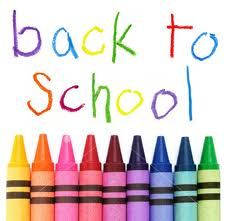 I have joined the Biggest Loser 20 (I read a blog where PINKHOPE referred to it!!) I am in the team Rockin' Rose Rangers and this week we had a Creative Writing exercise!! I am to blog my 12 week plan for success!!! Because we are a team of winners!!!
Here I go!!!!
12/09/2012 - 11/12/2012
Twelve weeks of Focus, Twelve weeks of Consistency, Twelve weeks of Success!!! I currently weight 215lb and I am going to leave 200ville with this program!!! I've been here for waaay too long and actually its been years!! I am going to pack up, sell and move out!!! You can keep the money... The house is free!!! Ha!! My goal weight is 199lb.
FOCUS
Eating, I am going to eat within my calorie range (1280 cal - 1630 cal). I will eat at least 2 servings of fruit or vegetables daily!! Food for me is comfort. Really. However I need to change my methods. I need to watch the amount of sugar and fat. I also plan to buy the fruits and vegetables and store them. Every week I will stock up to ensure there is always some available.
Exercise, what I have seen and experienced is that eating unhealthy, no matter how much exercise you do, will erase all the benefits you would gain from the exercise. Currently I am exercising 5 to 6 days a week, I am going to continue that trend. Exercising is not an issue for me (thank God). I enjoy it (at times) and I really feel better after. I do walking, aerobics or strength training!!
Success, I am the type that even though I am losing weight, and seeing results. I will go an eat everything in sight!! Even though I have sacrificed time, sleep and/or money to exercise. I will eat! This time I have decided to reward my self. I will put aside $5 for every pound lost between 12/09/2012 - 11/12/2012. This I hope will encourage me to keep on trying!!
Additionally I am looking at implementing a plan I've named "One Sweet Day". Once a week I have decided I would have a treat, any treat I want. On. That. Day!!! So I think my treat day will be on a Sunday. I will pick the treat, put it into my calorie allocation and eat it and feel no guilt!!! And to make it better my treat can also be a salty snack because I love salty stuff too.
I have my doubts honestly because I am a talker (blogger.... lol) and I can talk for you but to actually carry the talk out is hard!!! Really hard. Thank goodness I have my spark peeps!!!