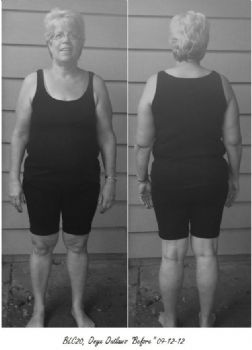 Beginning weight: 192.4
Measurements: 44/44/46
Food Focus:
**Eat berries, figs, plums, apples, avocados, pears, peaches, broccoli, carrots, kale, spinach, garlic, fish (4/wk), chicken (3/wk), almonds, walnuts, pumpkin seeds, almond butter. (Recommended foods for a Type A Blood type.)
**Take lunch to work 4x/week (1x/food cart, stay within daily calorie range)
**Cook something in crockpot 1x/week
Nutrition Objectives:
**No eating after 8 pm
**No junk food (ice cream, chips, candy, etc.)
**No Sugar
**Strive to become Gluten Free
**Track it!
Fitness Objectives:
**Participate in ALL BLC Challenges/TNT/LCW (participation not perfection)
**Walk 3-6x/week (30 min. minimum)
**Personal Training, Circuit Training, 2x/week
**Track it!
Reward Myself:
**Go Walk Shoes (5# Loss by 09/26)
**Northface Jacket (10# Loss by 10/17)
**TBD
Remember Me:
**Weekly affirmations and self-talk that remind myself why I am on this journey