Tuesday, September 11, 2012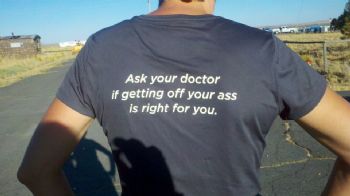 I feel better, I look better, I sleep better, I have a better handle on all the changes going on in my life.
It's pretty simple for me. If I get off my a$$, I get all these great benefits. If I don't, I lose...but not in the way I want to lose.