Tuesday, September 11, 2012
Quite late in the season (it took a while to warm up this year) I spotted two mystery plants growing where no one had planted anything. They are huge, now expanding roughly 15 feet into my driveway. These pix were taken about 2 weeks ago. The blooms are far larger than my hand, and the leaves, which were originally about 15" across in the pictures, are now between 19" and 2 feet. BIG boys. We can see some kind of something forming, but whatever it is, better hurry. It's getting chilly at night! Anyone got any ideas what it is? I've heard everything from hibiscus (um...no.) to spaghetti squash to pumpkins, zucchini, and super pumpkins.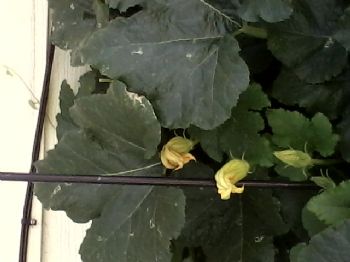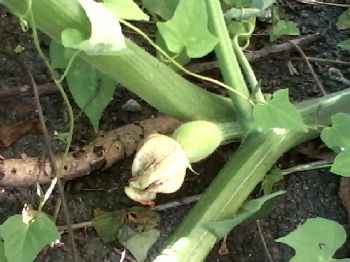 The bottom one shows the beginning of the development of whatever it is.