Monday, September 10, 2012



This morning (Sept. 10, 2012) I walked a 5k for the first time!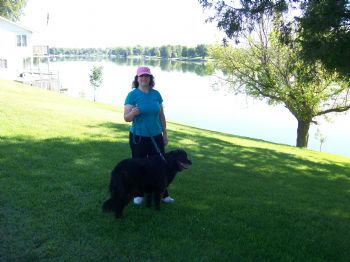 Since I started SP on May 19, 2011, it has been my goal to walk around a lake just down the road from our home. From my house, down the road, and around that lake, it is 6, 460 steps. Up and down hills, around countless curves, across 3 bridges, no sidewalks, and 2 country roads. 60 minutes. Just a tiny bit over a 5k.
www.sparkpeople.com/reso
urce/fitness_maps_view.asp
?rt=563737
When I joined SP, I had to start slow and short....just 10 minutes of walking. That's all I could do. Slowly I then began walking our 1/4mile gravel lane and back. When that got easy, I then walked the gravel lane, down the road and back for a total of 1 mile. Once 1 mile became too easy, I walked 1 1/2 miles. Slowly, I built up my endurance so I could walk 2 miles. Then 2 1/2. Each step along the way took months and months, just to make sure I didn't cause myself a fibromyalgia flare-up. At different times, I started 2 different SP challenges and had to drop them along the way since they build up much too quickly for me and my body and I had fibro flare-ups.
I tried not to let those times discourage me. I kept doing what I could do and be successful. Winters and summers meant walking indoors to a Leslie Sansone dvd since my body can't take cold, damp, heat, or humidity.
It has taken 15 1/2 months....but I DID IT!!!!