Sunday, September 09, 2012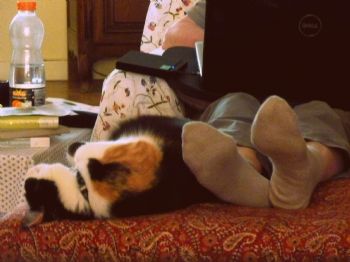 During our usual Sunday house cleaning chores, we prepared lunch ( two kinds of chili, naan and triple chocolate brownies) for a birthday celebration. This afternoon, after all the festivities were over, we meant to get out and have a walk, but it never happened! We were hot and lazy and even took our daily shots from our arm chairs!
*sigh*
It was a rather lovely afternoon though. And I never once felt guilty!