Thursday, September 06, 2012
Yesterday Buddy was trotting around the ranch having a good time. Playing with Sarge. They had developed a pretty good bond. This eve. we received a call that Buddy was Colicking. They had the Vet on the way, so we jumped into the car and headed to the ranch. Mild Colic can be treated, and Buddy wasn't one to Colic so I wasn't real worried. The Vet had just examined him. The Vet said Buddy had a bad blockage in his intestines, and he felt Buddy probably had a stone, or at least such a bad blocking treating him would be real difficult, and expensive. He also told his he could treat 50 horses for a blockage like this, and only one horse would survive. My heart just sank. Buddy was in a lot of pain. I had Buddy for 16 yrs. so I just thanked the Lord we had him that long, and he was always healthy. We decided the best thing was to put Buddy down. Our Vet is the best, and we have used him for years. He even had tears in his eyes, he felt bad he couldn't do more. In fact, everyone loved Buddy. He had such a funny personality. I am in shock. I don't think reality has hit 100%. My friend who owns the ranch told us we can come to the ranch anytime and brush the other horses etc. She is such a sweet person. One of the horse's that is boarding there owner just had to move out of the area, so I will go over and give that horse some love. She can use it, and I will enjoy my time with the horses and goats. Here is my tribute to Buddy. I am going to miss him so much!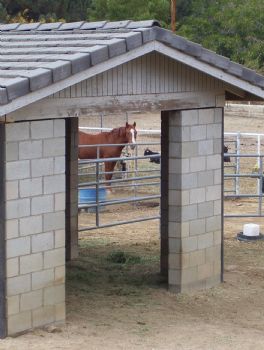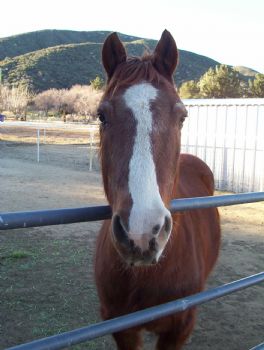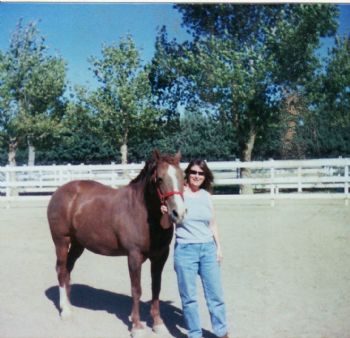 That was taken about 5 yrs. ago.
Buddy adored my Hubby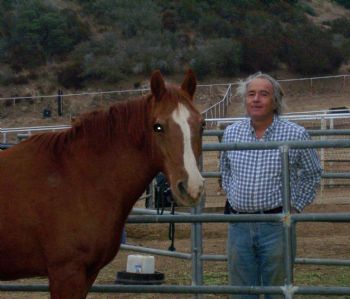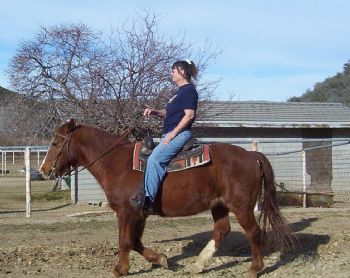 He always had a smile on his face when I rode him.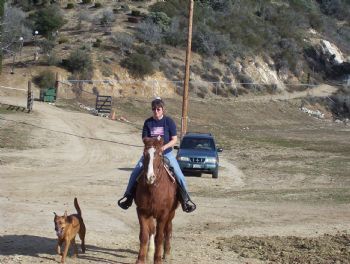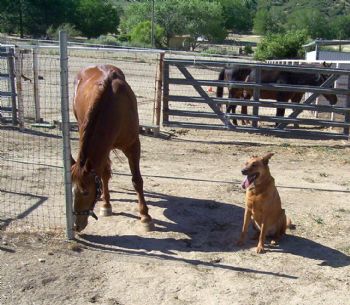 He had the prettiest eyes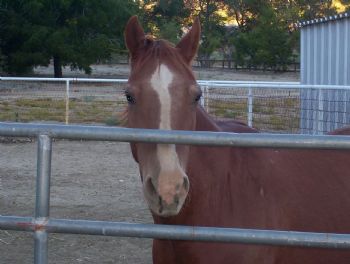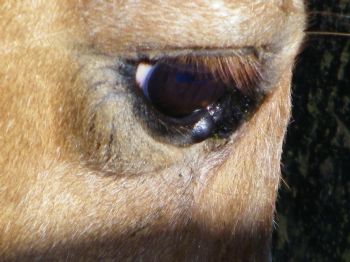 And what a sense of humor. I told Buddy to smile, and he stuck his tongue out at me.
Hugs to all of my friends. Hug everybody you know, and all of your fur babies!