I was supposed to go to a spinning class after work but it was full.
There was no Zumba.
I could have gone to some kind of fitness class with my daughter at her gym,but it meant getting home from work at 9hoo-did not want that.
It's raining...a walk means getting wet.
So I went home,but kept pacing because I was restless(and so was the dog).
So.....I went for a walk anyways.
So what if I get wet? I took a shower when I got home and that was that.
And the dog was pretty happy too because he had not gone outside all day.....he's afraid of the wind and will not go outside alone.....but he'll go if I go......really......and people ask me why I call her idiot dog.

Here are photos of where we went...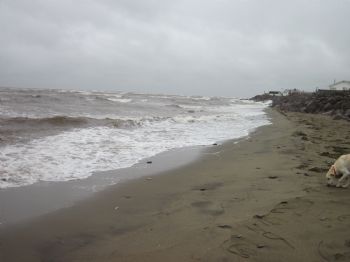 At the beach!
A little windy but not cold.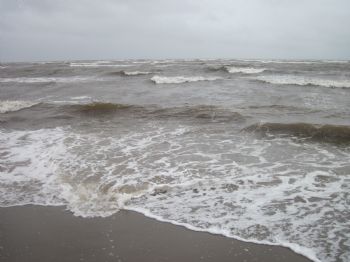 The sea was pretty angry!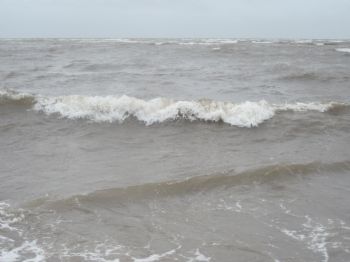 Seagulls waiting out the storm on the beach.....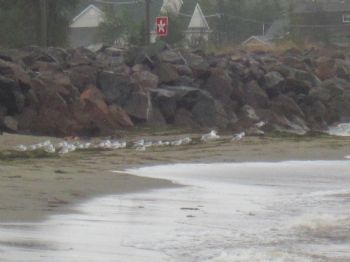 ...until my dog saw them!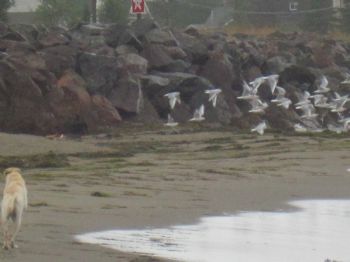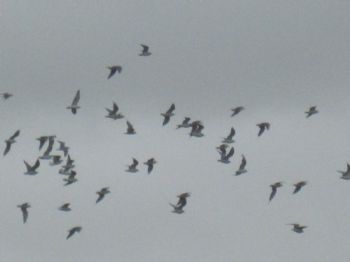 My dog LOVES the beach but I can only bring him when there's nobody there because he barks at people and will even growl at them.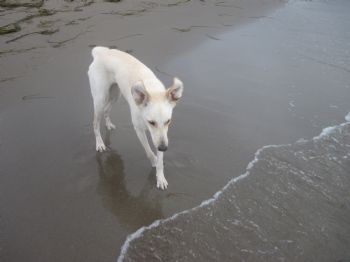 It was so windy her ears were flopping everywhere-and so was my hair!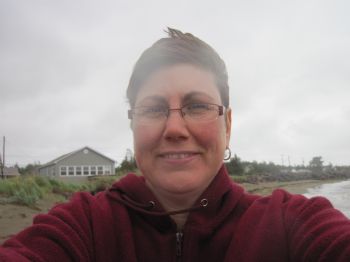 So now I could relax, have a nice supper,spark and go to bed.
Tomorrow night, I get to go to zumba!!

I'm anxious about my weight-in on Saturday because i'm really close to my goal of 209lbs!
My BMI will change and I'll only have 10 lbs to go before i'm out of the 200's.
I'm trying to keep going slowly and not become obsessed with the whole thing.
I don't want to get in the old diet mentality of all or nothing.
What i've been doing has been working,even if it's been slower losing weight.
So...Whether I get there this Saturday or next Saturday or even the Saturday after that does not matter.
I will get there eventually and that's ALL that matters.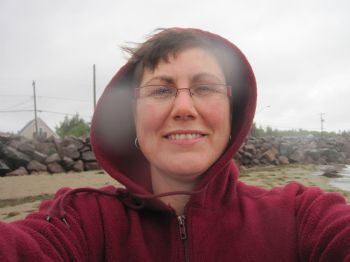 Have a nice day!