Well another hike today. Today we went to Crowders Mtn State Park. I have never been there so didn't know what to expect. We planned a 5 mile path that would loop us back to the parking lot. Today we decided to do Kings Pinnacle which is the highest peak in the park. And I must say it was all up hill with a tad bit of rock climbing on the side. But the view was so worth the effort of what was 2 miles straight up, it seemed. There were a lot of breaks for me today going up because my knee was being rather resistant. My knee has never bothered me except when I was younger and had an hairline fracture of my knee cap (Call me Grace, I did an actual somersault down some steps). Guess it is old age setting in and my body's way of telling me it knows it is exercising no matter what I want to call it. I don't have any problems with it going down, just up.
Other than little 30-60 secs "let me catch my breath" breaks, I waited until a full mile before we stopped for first sit down water break. What a view. We climb up on some rocks to have a sit down.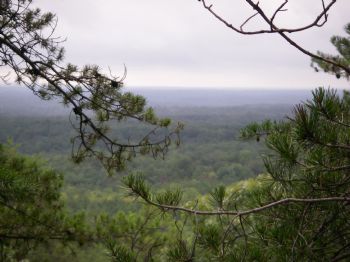 After a short break to catch our breath and sit a minute we started back up and up.
This reminds me of a dinosaur.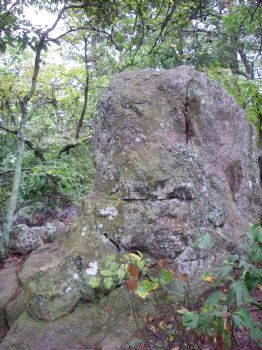 We stopped and chatted with a few other hikers. Hikers are some of the most friendly people you will ever meet.
After another painful mile we made it to the end of the trail. The sign says end of trail.
Had to scramble up these rocks to get to the view.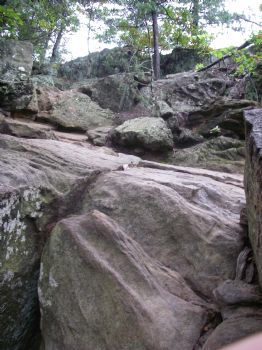 And here is why the climb is all worth it. Enjoy, I sure did!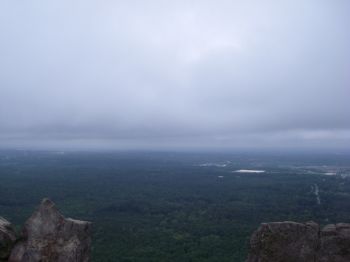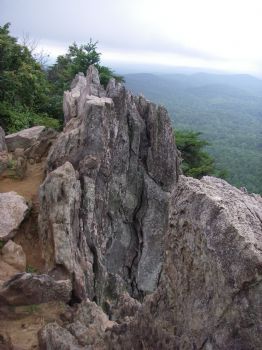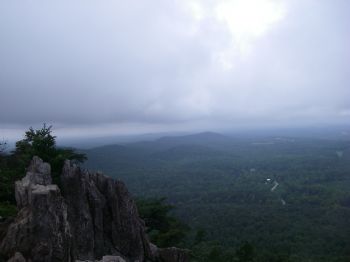 This was a breathtaking spot to take our snack break at. We spent about 30 minutes up there just enjoying the view and walking the ridge.
We headed back down and took another trail about a mile down that would lead us to a lake. Y'all know how notorious I am for "finding" lakes, um I usually don't. Well I had a map this time and by George I found it.
We noticed this tree and it took me a second to figure out it was beavers. There were 3 or 4 chewed like this along the trail.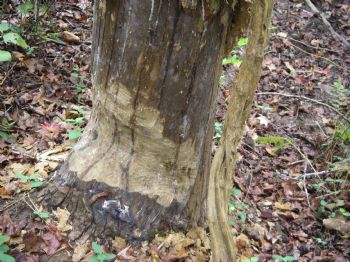 See I found the lake this time. I had a map lol.
Beavers finally took one down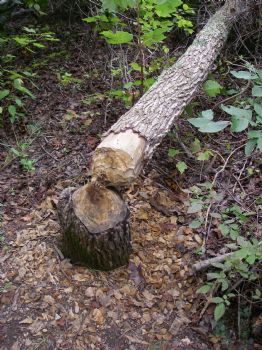 We seen several turtles but no beavers :(
Another great hike. 5 miles in 3.5 hrs with a gazillion "let me catch my breath"breaks.
My feet are screaming. No blisters or hot spots or anything like that. The dogs are just tired because they aren't used to all this work and I think my plantar fascitis is wanting to flare up again because it is mainly my left heel although the right one is starting to put his $0.02 in now. My legs seem to have adjusted and are very seldom sore now.
Overall, it was a really great hike though it was really humid and looked like rain all day until we got back to the car. Was actually drizzling when we left the house. The breeze felt nice on top of the mountain and Mr. Garmin says 2635 cals burned for today. Hope he isn't lying lol.
Hope everyone is having a great hump day!!