Tuesday, September 04, 2012
Our Disaster Relief Team returned home a bit after midnight last night. We had a productive trip. We were able to help New Orleans Baptist Theological Seminary on Saturday morning. The rest of the time we worked in the 9th ward in New Orleans. The residents were so appreciative.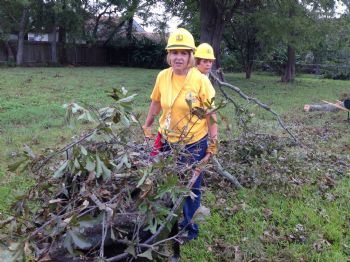 It was so hot, heat index near 100 degrees. We had plenty of water though. We were able to help hand out boxes of food and toiletry items on Monday morning to those who didn't have power turned back on yet. We also gave it to the needy poor and homeless. So blessed to be able to help.