Monday, September 03, 2012
I remember the maple trees changing color along our roads in rural Minnesota. The air had a certain crisp feeling that made you want to jump around and enjoy those last days of summer! And the afternoons were still pleasant and warm, but dusk rolled around earlier and earlier. I would look around the garden and see the corn stalks drying up, and my Mom would mention that we should be picking the last of the veggies, like beans, peas, tomatoes (even if they were green) because the frost would get them. It was a busy time in the kitchen. Of course it also meant the beginning of school for me -- so I was usually called to help out only on week-ends.
By the time October rolled around it was "deer season." That added to our meat supply for the winter -- and many times it heralded the first snow fall. By this time we had dug out all of our warm winter clothing, as those Minnesota winters were LONG and they were COLD. Thank God Alaska became a state so we didn't always here Bemidji or International Falls as the coldest spot in the nation! And the little town that was closest to me was right in between those two!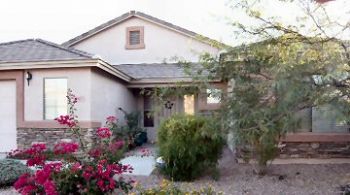 Now that we are in Glendale, AZ during the winter months, it's almost like having summer year round. Winter in the Phoenix area is much like summer in some of our cooler states, such as Washington. That is the time of year you get to enjoy coffee on your patio, or have your outdoor BBQ's. We're a little turned around compared to most of the states -- but enjoy what you have because there is little that can be done about it.
Have a Happy Labor Day!