Hey Fat Girl....

Sunday, September 02, 2012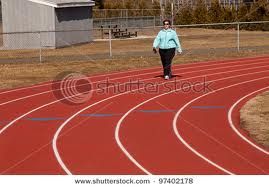 I saw this blog post this morning and thought some (cough cough

) of us could relate. Even though I don't run, just barely walk, I have found myself feeling this way at the walking park. It gave me a new perspective on what others think of me out there. It is never as bad as we imagine it to be. Thank goodness! Hope this inspires you to "get out there" anyway! Enjoy!
~Pam
flintland.blogspot.com/2
012/05/hey-fat-girl.html