Hurricane Isaac
Saturday, September 01, 2012
Thank you so much for checking on us and praying for us. Isaac was not nearly as mean to us as Katrina was, and for that we are most thankful. So many were not as fortunate, though, and have had outrageous flooding. Waters are STILL rising and there continue to be new emergency evacuation orders put in place as dams, levees, and locks are stressed -beyond their limits from the incredible rainfall. Please continue to pray for those who have lost their homes and have such horrendous damage to their homes.
One of my dear SparkSisters, Dorothy, asked about my husband, Bill's, ship and his company's other ships and how they handle hurricanes. If possible, they head away, in this case, to Galveston from Port Fourchon, Louisiana. All 200 or so ships fled in front of Isaac, as they did with Katrina. If they cannot safely get the fleet out, they lash the ships together with huge ropes (three double lines up to four inches in diameter). The largest ships (280 feed long) tie up broadside to the dock, then a smaller one and a smaller one, up to four in a row (Bill's is 190 feet long, a crew and supply ship).
Bill (CaptainCookie) dug up these photos so Dorothy and her husband cn see what we're trying to explain, so I figured I'd share them with you, as well!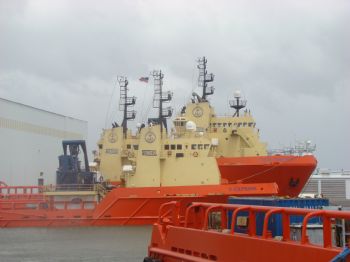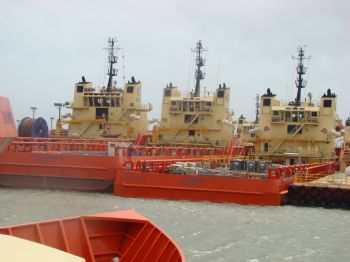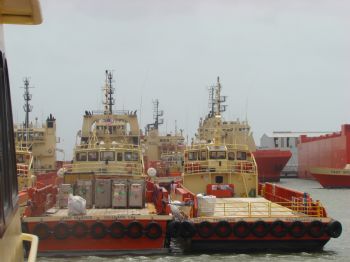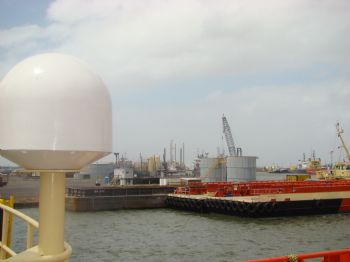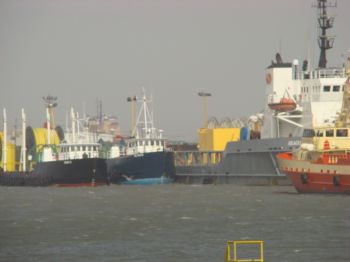 On the far right you can see the size of the ropes that attach the biggest ships to the dock.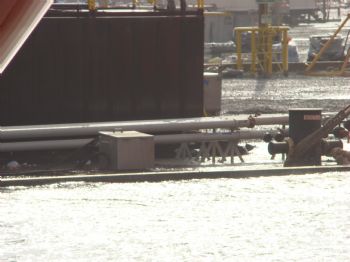 This is a great shot of the knots that hold the whole thing together. Awesome, isn't it?!