Marquette Half Marathon 9-1-12 - come run with me

Saturday, September 01, 2012
I did this with my cell phone video camera so it is pretty wobbly in spots but I had alot of fun making this... come run a Half Marathon with me! Video Length- 6:23
I didnt really plan on doing this but i videoed the race start then started shooting some parts of the race. Then i got the idea of actually putting something together to share so this was totally off the cuff.
You may want to adjust your volume, the music seems to be a little loud and i couldn't figure out how to adjust it but it isnt bad...
NOTE: Mile 7- I high five a friend I met at the UP Northwoods Triathlon in July this year. How cool was it to see her at the race...
The finish segment is a little rough but so was I... cramps and all.. lol... if you turn up the volume at that point, you can hear them call my name out as a finisher...
Enjoy... This was a fun day and sharing the race with you was a pleasant distraction from all of the other stuff going on right now.
I also had such an unexpected surprise, I met someone who was reading my blogs but didnt really comment. I was totally blown away and with my mind somewhat distracted with the work situation, I was taken totally by pleasant surprise. I asked her to leave a comment so I could get in touch with her and send her a goodie. Hey- Thanks for the support and all the encouraging feedback, I really appreciate you.....
My Spark Running Buddy and Half Fanatic- Sue (aka Wonderwoman)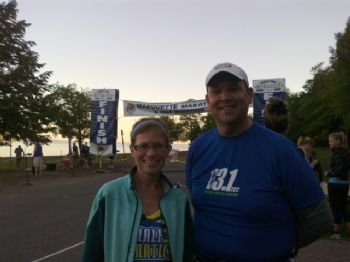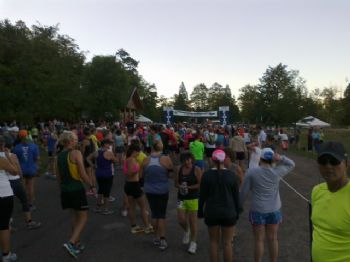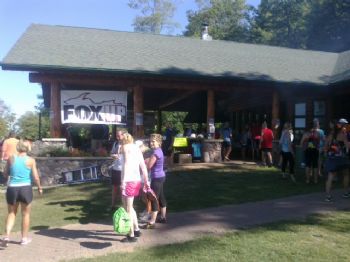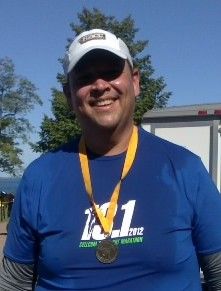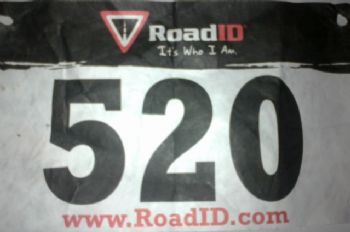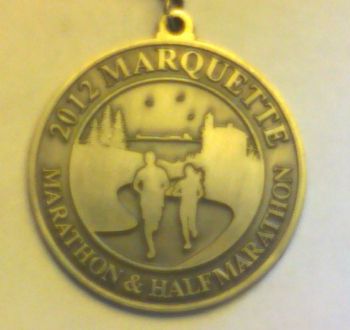 Music by: The Immediate.. "Shield Of Faith"