Friday, August 31, 2012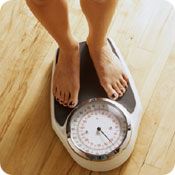 Back when I first joined SP and had just barely made it into the high 150's, I was delighted to see the 100-calorie packs of snacks. I would make a special trip to Walmart and my basket was filled with a variety of munchies! I could tear into a package of little bite-sized cookies, or nuts or chips, whatever caught my fancy -- and not feel a twinge of guilt or regret. But I was also fond of the little Yoplait yogurts and their many tempting flavors.
Slowly as time went by I gave up some of my 100-calorie snacks, and thought I was being more "healthy" by indulging instead in some of the snack bars -- more protein, etc. and they would run between 90 and 170 calories. But one day I noticed that those, also, were not getting my attention the way they used to.
I've started to pay closer attention to what I'm scanning the shelves in my refrigerator for -- what is it, exactly, that my body seems to be seeking? Invariably my eyes will land on a bowl of cherries, cantaloupe, and less and less often on the pre-packaged little packs of pudding. I have become a healthier person without even realizing my tastes (habits) were changing!
And today I would probably go into shock if I stepped on the scale and saw anything even close to the 150's number! In fact even the 140's would put the fear of God into my heart and have me taking a very close look at what I'm eating!