152/365 So much yarn, so little time...
Thursday, August 30, 2012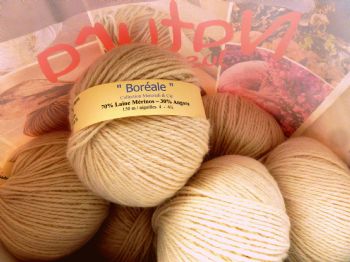 Properly practiced, knitting soothes the troubled spirit, and it doesn't hurt the untroubled spirit, either.
Elizabeth Zimmerman
I came home with snuggly soft yarn to knit into a sweater for Fran. Now I just have to finish the cowl I'm working on so I can use the needles!!