Wednesday, August 29, 2012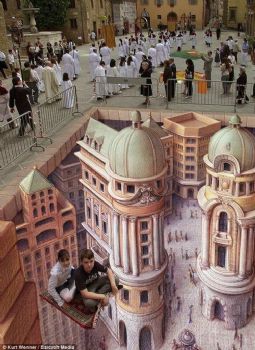 This is art that is drawn on a FLAT SURFACE, a sidewalk, believe it or not!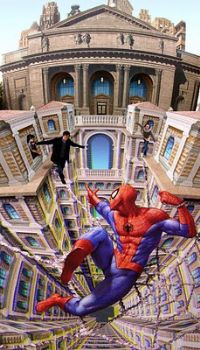 The man in black is a real person walking across the art.
With his NASA background, perhaps it shouldn't be surprising that artist and architect Kurt Wenner has an out of this world imagination and the skills to bring passerby into the picture. When viewed from the correct angle, people standing on top of them look like they are floating in thin air, and solid concrete can look like gaping chasms. Kurt has been perfecting his technique since 1982. Now, using the skills he has perfected over 30 years, he is able to create stereoscopic images, such as the one above enabling people to walk along imaginary webs slung by Spiderman.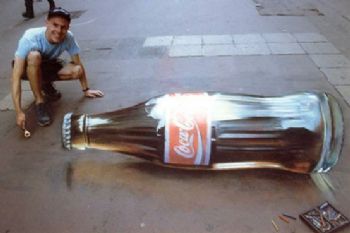 Talk about SuperSize It!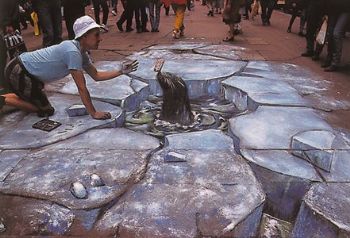 The guy on his knees is real. The rest is art.