Wednesday, August 29, 2012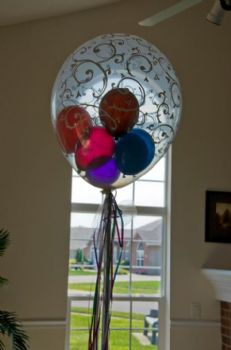 Decorative balloons on either end of the couch I was sitting at. The little balloons are my wedding colors.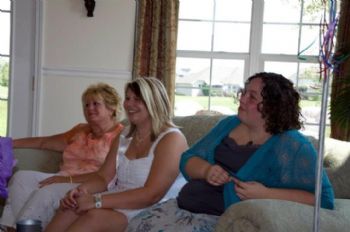 My mom, me and my maid of honor Kim on the couch.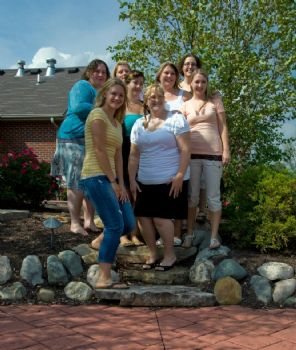 My bridesmaid and I outside on the rocks by the pond!
My mom got me pretty flowers!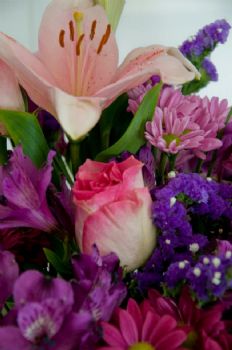 All in all it was an absolutely wonderful shower. We got alot of nice gifts including a set of our dishes, the silverware and glasswear for the china I regsitered for (Mikasa love story), a mixer, mixing bowls, 2 sets of glasses that we needed badly, a rug, lots of pyrex, dish towels, a couple candles, a pretty wall clock, a picture for the living room and gift cards! There were other things also, but that was the majority. Oh! From my Grandma I got our toasting flutes and my mom got us a nice Lenox picture frame and it has a place for our invitation and a place for a picture.
And I wrote my thank you notes that night and sent them out the next day. The next bridal shower is on September 16th and Ryan's stepmom and aunt are hosting that. So we got alot of nice things and we are down to the 59 day mark today!!