Tuesday, August 28, 2012
Today I bit the bullet and took some 'before' pics!..

I figured, as much as I might not be happy with certain areas, I better take pics *now* before I'm really diving into my new plan, so I can see the changes happening over the course of the next few weeks and months!..
*Deep breath*.. Here it is: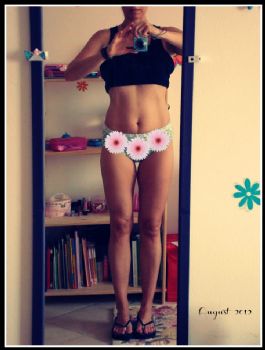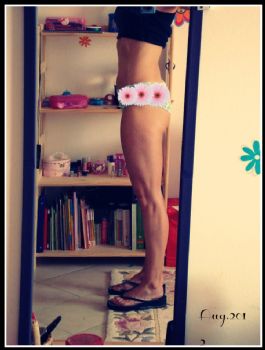 [I had to edit the pics with some flowers as I realized my undies really didn't cut it for the pics!

]
Close-ups of my 'trouble zones'.. (I feel the abs underneath but it's all soft on top)

So this is me at my starting point; I have yet to take measurements.. I'll do so tomorrow morning. My weight seems to fluctuate between 127-129 lbs right now. (I'm 5'8 tall).
Let's see what the September challenge with Jillian will do to my body!