In addition, to all this, take up the shield of faith, with which you can extinguish all the flaming arrows of the evil one. Eph 6:16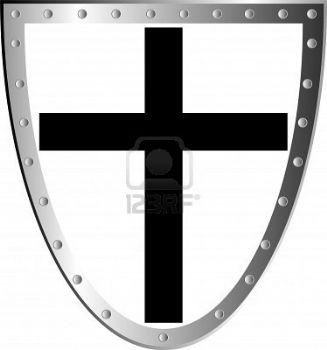 As a family, we have been studying the armor of God. Yesterday we studied the shield. I am convicted about this particular piece of armor because recently I realized I was neglecting this and needed to "take up my shield."
I am a mom. I have my teacher's degree and taught for awhile but since we had kids 16 years ago my husband and I chose for me stay home to raise my family full time. I didn't regret this at the time but now that all the kids are in school I am still needed here to help with our son Noah who has autism and needs me. My original intent was to go back to teaching/subbing when all the kids were in school. Obviously this has not happened. Now that I am in my forties I doubt this will happen.
I was feeling kinda bad about this recently. I was feeling like I wasn't important and that if I just *poofed* off the earth it wouldn't matter in the least. Heck, does anything that I do make any difference to anyone! Well, during my personal pity party I came across these verses in Ephesians. My thinking was a flaming arrow from the evil one! Wow, I needed to take up the shield and adjust my thinking to what God's word says.
3 postives today:
1. Listening to my children pray for eachother and their unsaved friends I liken to hearing the angels sing. Really.
2. My daughter pushed through and finished today with her three online classes. Yeah!
3. We got up a little bit earlier today to prepare for school and we will again the rest of the week.
3 things to be thankful for besides above:
1. It is sunny and not smokey
2. Thankful that we are going to visit my folks over labor day.
3. Thankful that I had a dinner that used up a lot of things yesterday and I have some fabulous plans for the rest of the week for dinner.
Have a happy day! Peace to you!