Sunday, August 26, 2012
A year ago today I had lost my first 50 pounds, and was feeling good and motivated. This weekend my husband's band played a show they play every year so it gave me an excellent chance to take a "before/after" picture.
This first picture is from August 2011. I was 224 lbs, and a size 16/18

This is a picture from this weekend. I currently weight 153 lbs, and wear a size 6/8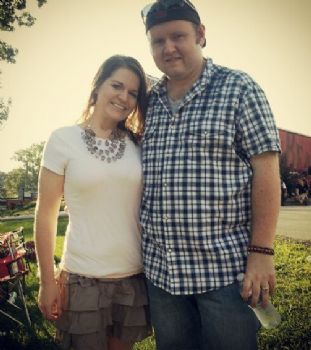 Sometimes I feel like I haven't made a lot of progress and I still feel like I did before, but looking at these pictures proves that I have put in a lot of work this past year!