Wednesday, August 22, 2012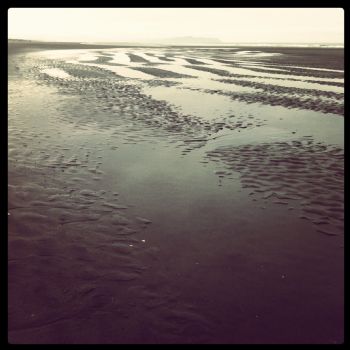 The Pacific Ocean this morning when I road my bike out there. No one else was on the beach - neat feeling.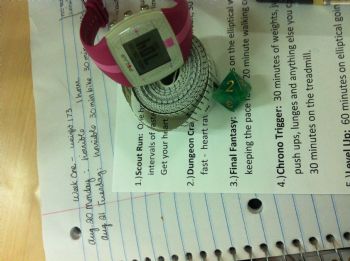 My new work out system in the gym.
Photos of my gym locker, more from the ocean and a few of my rusty old bike can be found here: http://www.flickr.com/photos/8
5464140@N03/sets/
Took a notebook to the gym today and wrote down my measurements (included a tape measurer in my pack and stowed it in the locker.) I taped up my new workout sheet of nicely named workout routines such as, "MASTER SWORD" and "FINAL FANTASY" lolz. I brought in one of my dragon dice a D8 and I roll for the workout of the day.
It's FUN!!! No, really, it's not just nuts, it's a whole lot of fun not to know what you're going to do for the day and then the gauntlet is thrown down 'GO DO THIS' -- but I added another layer to it. I didn't want to plod through the workout.
a.) drank green tea when I woke up - caffeine elixer of athletes but I normally skip it.
b.) Brought my Polaris calorie and heart rate monitor out of storage and have vowed to wear it for every work out. I can lie all I want to -- it doesn't. (I have photos and some explanations about the monitor at flickr http://www.flickr.com/photos/8
5464140@N03/sets/)
So todays workout:
Weights 30 minutes
Treadmill 30 minutes
Burned 563 calories in one hour. Good time. I then came home, jumped on my bike and road out to the ocean which was cool. I saw two snakes and a bunny. No one else was outside so I had the trails and the entire beach to myself. I wish I was fit enough to run the beach today, that would have been tremendous but I just walked some of it and then headed home. The ride home was tough. Ouch. But once you ride three miles you're just signed up for the three miles home no matter how painful.
I have to get to work now. I hope you all like my photos and are having a good Wednesday. Still no sugar! :D Huzzah!!