In 2009 I stepped on the scale and saw 250 show up.
250. That's not me. I am way smaller than that! Wasn't I?
Well the answer was no… I was a full 250 pounds and I didn't care.
Take 2… summer before sophomore year. I stepped on the scale again…and decided to do something…but not everything. I worked out and got down to 245 but still ate ice cream every day so it wasn't too important to me.
Take 3… I decided to do something and that something was join sparkpeople and thanks to spark I now I am 50+ pounds lighter.
To celebrate being 50 pounds down I decided to show some comparison pictures.
Here is a picture of what I assume is me at 250 in 2009 in Florida. YIKES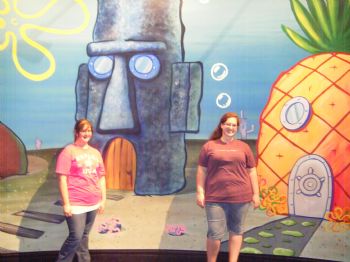 (That's me on the right)
Here is a comparison of my sophomore year of high school prom dress v. when I tried it on tonight (Did I mention it was barely floor length when I wore it? lol)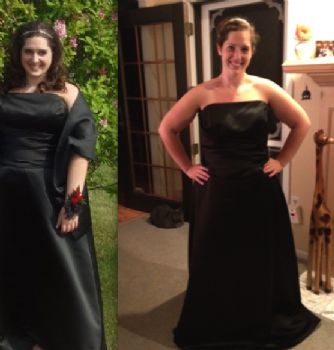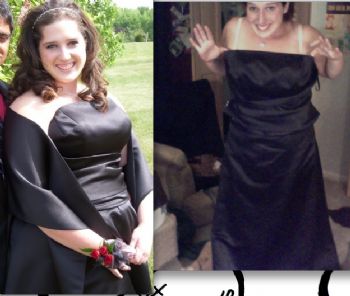 Here is my favorite! My green prom dress from senior year which I LOVED. I had my mom tie the corset as tight as it could be and clip it to see the way it should look. Here it is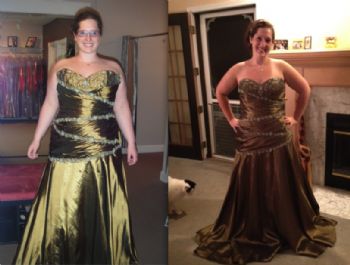 See how long the skirt is? Yea My cats liked the corset strings which were hanging out of the back (Because it was so big!)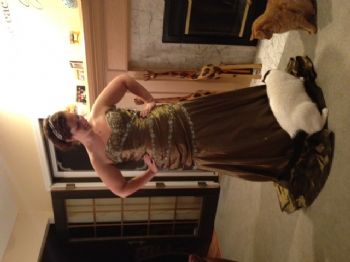 Here is my favorite. My t-shirt I got for a production of footloose I was in senior year. Here's a picture of me sophomore year of college after I had lost at least 20 pounds…here's me in the shirt tonight. ☺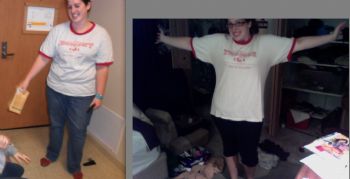 And for the final picture…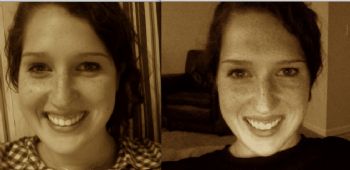 The smile says it all. ☺
I couldn't have made this progress without you spark and I appreciate every one of you!
Here's to 50 more pounds to go and 50 pounds gone!