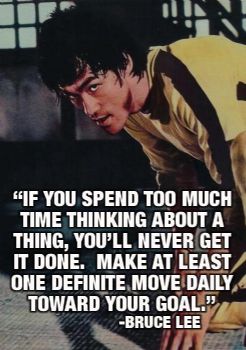 A little over 2 years ago, I saw the number 298 on the scale. I found this number utterly overwhelming. I knew I could not keep letting that number climb, but I didn't know where to begin. I already enjoyed exercise, but I was debilitated by a bad right knee and could hardly do any exercise. On the other hand, I knew my knee would probably get better if I lost some weight. So, I slowly started picking away at my eating habits and my thought processes. I started to learn how to stop feeling guilty about everything and to love myself instead.
For the first time in my life, neither food nor weight define me. Being an athlete defines me. My life revolves around exercise and training, not around the number on the scale. I have "only" lost about 60 pounds in 2 years, a number which I know to many may seem rather small. However, at no point have I made any major effort to "diet." Those 60 pounds have come off by making small changes and without me having to turn my life upside down to lose the weight. The weight will continue to come off, and for that I am happy...but then again, I have learned to be happy despite my weight.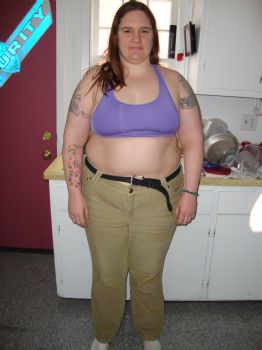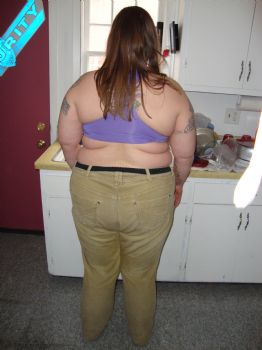 Near highest weight (290+ pounds in these pictures).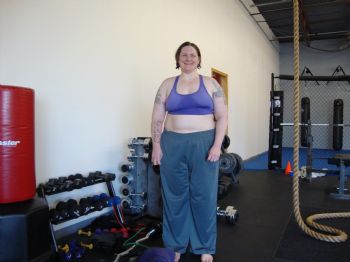 Most recent progress pictures (although it is from March 2012--gotta get some new ones!)--around 240 pounds.
The biggest life-changer over the past year has been Jiu Jitsu. There is the workout factor--Jiu Jitsu works everything...and I mean everything. I trembled and gasped like I never have before when I first started. Grappling is unlike anything else, and rolling (sparring) against another person adds intensity that just isn't there with other workouts. I feel stronger and am more flexible than I have ever been.
I have also found that I am actually a decent grappler and did pretty well in my first competition, taking second place in my division (the winner was a woman who was significantly more experienced, but I crushed everyone else on my level). I had shed the "I'm the fat girl" mentality and started training and acting like an athlete, and the guys at my gym treat me like an athlete. Anyone who thinks they are too heavy to be an athlete has to remember that it isn't how others view you, it's how you view yourself. It's like I've said before, if you think and train like an athlete, then you are an athlete.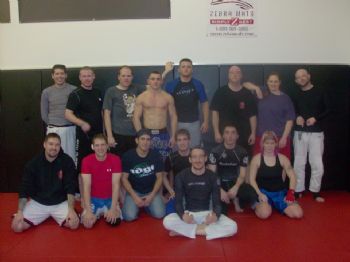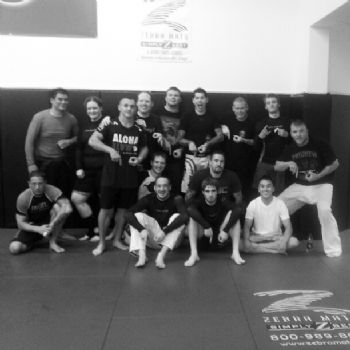 The best dudes around! I wouldn't haven't gotten this far without these guys in my corner.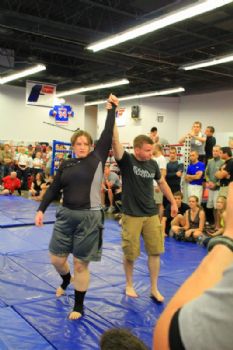 You truly can be an athlete (and a winner) at any weight. More pictures from the tournament in this blog post:
www.sparkpeople.com/mypa
ge_public_journal_individu
al.asp?blog_id=4951633
I don't want to think of where I would be without SparkPeople. I started in a very dark place, and picked away until I started seeing glimmers of light. From there, the light started pouring in. I can't wait to see what I can accomplish over the next year.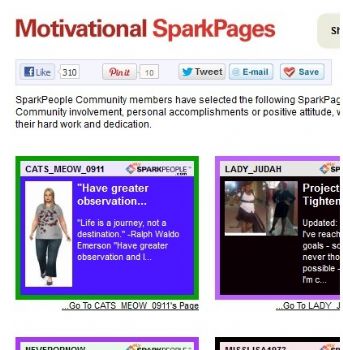 Very proud moment!