Getting Some Things Off My Chest
Tuesday, August 21, 2012
just needed to boo waaa a bit about some things but gosh, listening back to myself makes me sad. i need to quit using my husband as an excuse, quit standing in the way of myself and show more gratitude. even in the hard times...i am still truly blessed!! where there is a will there is a way, right?! so... i just need to get my head straight, keep my eye on the prize and know that i can really only count on today. here's to making it the best that i can!
also wanted to share.... looking forward to trying a 7 cd series my momma told me about....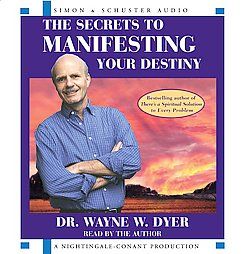 hoping it will help with my mind set b/c i'm a strong believer in the power of our words and claiming what is ours before it even happens.
good luck everyone and thanks for listening!
Member Comments About This Blog Post
LYNN-LOVESLIFE7
Hi friend. Everything is going to balance out. I mean that. Everything is going to balance out. Believe in yourself.


1567 days ago

LOVINSHERRY78
1st off...a special thanks for adoring my sweet pea. :) love my little angel!
so, i wish i had the time to respond to each and every one of you but i can't. just know that each comment means so much to me!! i love how each and every one of you have something so different to say but all equally as important! opening up and sharing your personal struggles and offering up so much advise is such a blessing. i have connected with so many of you personally and i thank God every day for spark...for u!!! ups and downs you all are there with just the right things to say (except for SUEATKINS, lol...the cupcake background stays). no really though...u all are so wonderful and thank u for taking your precious time for me and my issues. i will get through this!
Xoxoxox



1568 days ago

KALANTHA
First, your baby is so cute! Her smile made my heart feel good!

Second, I'm sorry you're having a tough time. Have you thought about why you might be snacking at night? Some things to consider:

1. Are you snacking out of habit?
2. Boredom?
3. Hunger (maybe you need to re-align some of your calorie intake)?
4. Because hubby is eating?

Once you figure that out, then you can develop stategies to change your behavior.

Hope this helps. And if you want to talk, feel free so send me a SparkMail.




1568 days ago

LEB0401


Hey!

I really liked this vlog. I can totally relate to the night snacking ruining your day, and the $$ issues inhibiting your fitness and nutrition.

I thought of this tip I wanted to share with you for the greasy hamburger..
Buy cheap 85% ground chuck. Then brown it, put it in a colander, drain the crap out of it, and then leave it under hot running water for about 3-5 minutes. Season it afterward, of course!

Track it as extra lean ground beef :)


1568 days ago

LEEKA5
Hey, I'm a new friend... Maybe grab a glass of water and drink it down before you eat the snack, you might not want so much then. When I went to weight watchers, they used to say if you want something drink a glass of water, wait 10 minutes, and then if you still want the item, portion it out and treat yourself.

I say, that maybe try to meet yourself, not beat yourself, and work in snacks into your program... you may find if you are planning them you are not wanting them so much, or you'll find them getting healthier and healthier then.

We raise and eat our own beef, and it's not greasy if you cook it and get into the habit of rinsing it out.

Anyway, keep on going, even if you mess up breakfast - lunch can be still on track... if you mess up lunch, dinner can still be on track...and if all else fails, you're given a clean slate in the morning and you put the past in the past and look for the future.

Hurrah for mornings and clean slates!!


1568 days ago

LILLISAGIRL


This breaks my heart. I know how it feels to snack when you know that you can do better. Just remember, everyone goes through this. Even the most determined people get off track sometimes. I really do hope you find your way back. Just remember how good it felt when you were on that healthy track.

My boy "friend" always encourages my snacking too. Yesterday he tried to get me to finish the rest of his Pepsi and then today he made a large pizza for us to share for dinner. I find that I'm the most proud of myself when I successfully refuse these temptations. It's a great feeling! You've done it in the past, I know you can do it again. I believe in you!


1568 days ago

PROUDLILMOM
Don't beat yourself up about the snacking. Just try to work on it and things will get better. I know easier said than done as I'm beating myself up right now about eating a sub earlier lol. But just move on from it and remember your goals. I hope things get better and if you ever need to chat feel free to message anytime. Best of luck *hugs*


1568 days ago

PROJECT_SUSAN
Your daughter is SO adorable! Okay so now down to business. I know exactly what you are talking about in the hubby department. My husband wants to eat what I don't really want to eat so I occasionally have to make 2 meals to avoid eating unhealthy. I also don't work so when I want some money, I have to ask and not just ask but I have to explain what I want the money for! Okay I am a grown woman and I don't like having to "beg" my husband for money. I just started a home based business so I could have my own money.

Now the snacking...well it happens. It even happens to me. I ate oatmeal chocolate chip cookies last night. I guess I thought I would celebrate not having to take my meds. I didn't think about how they would affect my blood sugar though. If this is happening on a continuous basis, you may try journaling as you may be stuffing some other issue. Blogging/vlogging is good, but you know as well as I do, some things are harder to share. You may have to have a "Come to Jesus" meeting with yourself in the mirror. I have to do that from time to time. I stand in the mirror and tell myself off! lol Not that bad but I am stern and I talk about how the snacking is getting out of hand and that I have a goal to meet and the snacking is slowing down the process. Hey I allow myself to snack but I have to keep it to a minimum. I don't deprive myself but there has to be a limit.

Don't be beating yourself up for it! You have come so far and you need to be positive and focused. You can do this my friend. If you need to talk, holla at me. I am here for you.

I so wish we were neighbors. You rock and I love neighbors that rock! lol My neighbors, well let's just say they DON'T rock! lol

Now, pick yourself up, dust yourself off, and move forward! You got this.

I am glad you liked the song. It had me in tears too. I guess it was time to really listen and to let some things go! Let it go girl!!!

Much love (sorry for the book) lol

Susan


1568 days ago

ANNABELLMARIE82


ooops! lol yea I did have it offline all fixed ... not sure how I did that ... anyways. Its hard enough with out the snack encouraging... i get offered cookies and cupcakes and ice cream because my bf "forgets"that I'm watching my calories ... the ice cream i usually take him up on but I order a small ... not sure how bad that is ... The beef ... maybe just buy extra lean and drain it well? I know extra lean is a bit more $. But perhaps cheaper than buying both beef and turkey. I hear you on the being broke for the rest of the month ... I live alone and supporting my self and 2 kids leaves things pretty tight .. I've been looking for cheap meal ideas lately ... everything has gotten so expensive!

Don't let the challenges bring you down :o) you are doing awesome

BTW love casting crowns ... I like a lot of the Christian Rock music.


1568 days ago

BRAVELUTE
1. Teach DH how to cook a beef hamburger.
2. Check out FlyLady.net if you haven't already (for getting stuff?? out of the house, not sure what stuff)
3. Snacking: Maybe I'm mixed up about stuff, but I just finished my short term weight loss goal of 10 pounds by mid September a month early by eating 3 square meals and 2 snacks each day. I follow a diabetes type 2 plan since my mom was just diagnosed and I'm helping her get acclimated to a new way of life.
4. But even without that, "real food" snacks are great for you, and you need to keep your energy up so you are ready to smother that cutie with love all day.
5. This is my first time visiting your blog, but I'm close to running away. You'd understand if you read any of my recent blogs about the cupcakes. I can almost smell them looking at your background here.
It would be pure torture for me, and I probably would quit coming to SP if I had to look at these snacks. So what about something else cute, pink and brown hearts and daisies? flowers and Yorkie puppies? kayaker in a pink suit paddling a brown kayak? I don't know, but I think you need a different background when your stressin' over snacks.




1568 days ago

HAPINANA


You know it's kind of funny how we always get positive positive comments from everyone, but sometimes you just need your feelings to be validated and feel like "normal".
All those crappy things you mentioned.... "Suck" the "happy/positive" right out of ya, huh??
I do know one thing for sure and that's that you will not totally be affected by these few weeks, because you "ARE" a very strong person and I love that about you.
I wish I lived closer to you also, but you can SparkMail me any time you want!
I'm just a away!!
Remember, life is a rollercoaster, "ups and downs".... As of today you are on your way
Here is 100 hugs for you (I'm a hugger, LOL)...


1568 days ago

GETNFITAFTER60
Awwww she's a cutie. Precious little angel.

We are so blessed to have a new day. One where the slate is clean and we can make it what we want. You have come such a long way. There are somethings we just can't change, others we can. I know you will stop snacking because I see that spark in you to lose the weight and get fit. I also see the spark in you to become a Zumba instructor. It may or may not happen as soon as you like but it's going to happen. Keep pushing my dear spark friend.


1568 days ago



Comment edited on: 8/21/2012 11:52:26 PM
ROCKLADY39
One thing you said in your video, "I have sabatoged my whole week" try your best not to think that way, tomorrow is always a new day.


1568 days ago

DIBRN5
I just finishe an awesome book that you might like 29 days of giving. Iam doing this and it makes me appreciate life and my blessings even more. Have a great week.


1568 days ago



Disclaimer: Weight loss results will vary from person to person. No individual result should be seen as a typical result of following the SparkPeople program.
More Blogs by LOVINSHERRY78