Maintaining Weight Loss, Depression and Disinhibited Eating
Tuesday, August 21, 2012
I have a lot of weight to lose, so its perhaps a bit premature to be thinking of maintenance, but I do think its important. I want to know what exactly works for people who are long-term successful at maintaining weight loss, because I think its part of the secret to losing it in a permanent way.
I reference the National Weight Loss Registry often but I found this blog today.
wekeepitoff.com/2012/07/
maintenance-predictors/
'One of the more interesting behaviors listed was controlling depression. This means getting help in the form of therapy and/or antidepressants, if necessary. It is not a factor one usually hears about in terms of controlling weight, but it makes sense: how is a person going to make rational, healthy decisions while suffering from mental illness?'
Profound isn't it?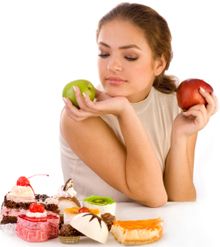 Dis-inhibited Eating - I also found references to disinhibited eating. What the heck is Dis-inhibited eating? It is a term used by phsycologists for people who overeat or do emotional eating.
Some really interesting studies have been done on this topic:
psychcentral.com/lib/201
0/insecurity-may-contribut
e-to-obesity/
blog.pathway.com/what-ar
e-the-differences-between-
eating-disinhibition-and-f
ood-desire/
www.thedailybeast.com/ar
ticles/2009/06/26/disinhib
ited-eating-disorder.html
www.precisionnutrition.c
om/see-food-diet