Tuesday, August 21, 2012
I usually upload my daily meals on my personal tumblr page, but I figure it makes more sense to upload them on sparkpeople instead. So from now on I shall be posting my food entries here!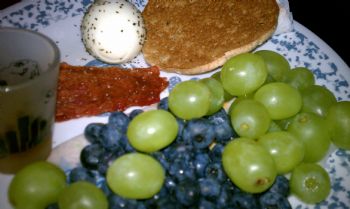 Breakfast consisted of: a boiled egg, toast, honey, grapes, turkey bacon, and blueberries.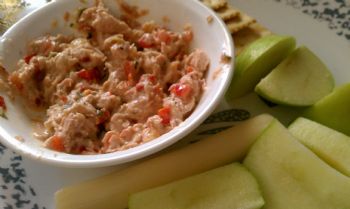 Lunch: Tuna with saltines, string cheese, and a side of sliced apples.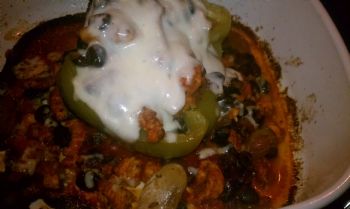 Dinner: A highly modified version of the sparkpeople recipe for stuffed peppers. Used chicken, mushrooms, and black beans instead of a majority of the other ingredients. Came out really good though!
And for my snack I had some calories to make up for so I had blueberries, grapes, saltines, and a pudding snack.