Well another summer has come and gone. I did pretty well excersizing this summer, although my weight never seemed to reflect that. But I was feeling good about myself and my activity. I even met a few friends in fitness classes.

At the end of summer, I took a trip to Ecuador and the Galapagos Islands. It was AMAZING! So amazing in fact, that almost anything I say or show you actually pales in comparison. The people there are pretty poor, but so generous and kind and willing to share everything with you. I got to work with animals I would never work with in the US (jaguars, pumas, maccaws, ocelots and galapagos tortoises), I spayed and neutered animals as a first year veterinary student, I provided services the people of Ecuador actually needed. The scenery was breathtaking and the entire experience was very eye-opening in many ways. Here are a few of my favorite pics from the trip (I mean, I took these pictures, I still can't get over that!):
The Rainforest where I went zip-lining!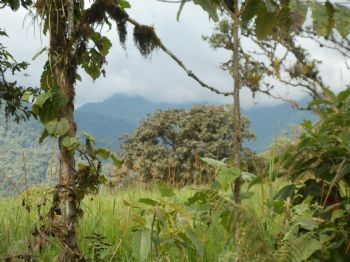 Pretty flowers!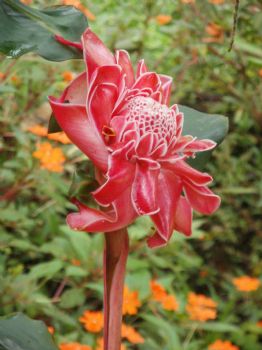 Working with awesome animals: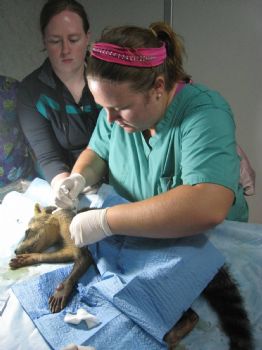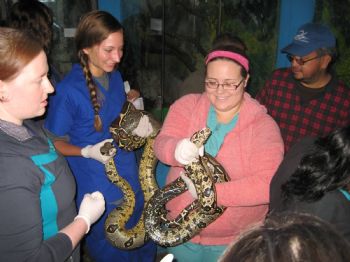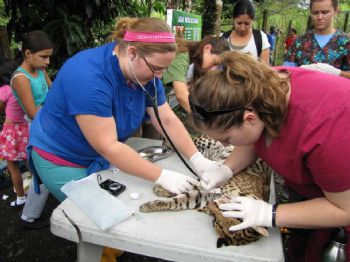 Animals in the wild!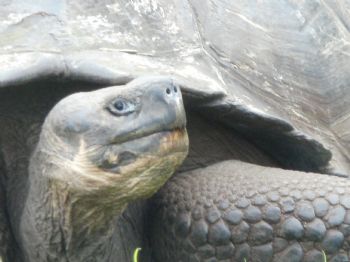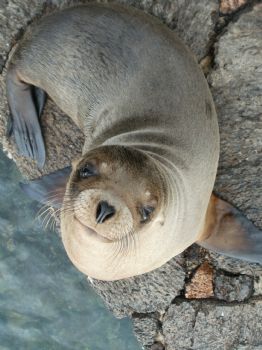 Beautiful churches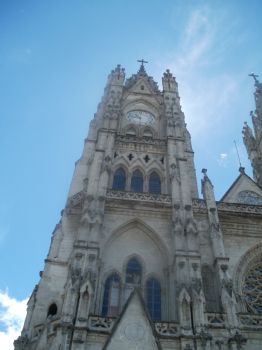 Postcard perfect beaches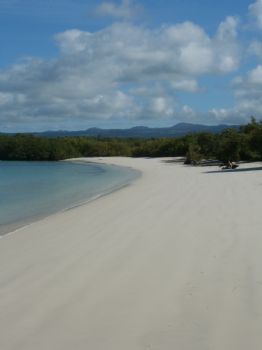 Me at the top of the volcano Pinchincha (15000 ft)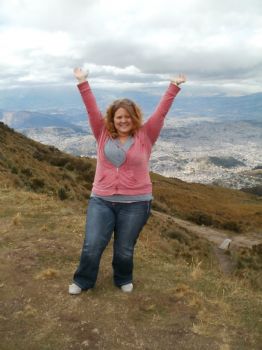 And last but certainly not least. Me. Free-fall waterfall rappelling. Half way down a 150ft waterfall!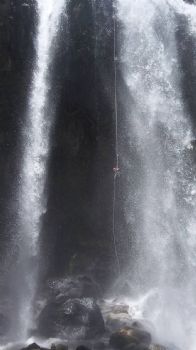 Needless to say, I definitely want to go back either to visit or do more humanitarian work. And I've officially caught the travel bug bad (I am planning on a trip to South Africa next summer!)

After my trip, I headed back home to visit my family for two weeks. I hadn't been home since March, so it was definitely overdue!

So today, classes started. This is reportedly THE hardest semester a veterinary student will have to take all 4 years. So I am gearing up to be busy. BUT, I want to make time for myself. Namely, fitness time! Last year, I struggled to find balance and things never seemed to get easier. So I am trying to work it in right away. I weighed in today at my starting weight once again (246) and do not want to be there by the time December rolls around!
The next two weeks, I will be playing around with my schedule and trying some new fitness classes. I am pumped. Today I Zumba'd (gotta love the comfort of a known fitness class). Tomorrow I Zumba at 6am, Wednesday I am gonna TRX and Cycle-Power. I will make a plan and got at it week by week.
My eating habits obviously need work and I really need to get that water thing down, but I am looking forward to keeping the balance and working on myself too.
Wish my luck sparkers! I will really need your help and support and will my best to give it right back!
Here's to pursuing my dreams this fall!