surprise on an evening walk - moose!! (with pics)
Sunday, August 19, 2012
we are in sweden for the summer at my husband's family farm. we have taken the same 3-mile walk for years and years and years. sometimes i pick a bouquet of flowers; sometimes we sit on the dock by the water a while to discuss Serious Things before returning home. sometimes when DD is here she'll say mom, let's go to ullviks... and that's a sign, she needs to talk. and we walk.
two evenings ago, after dinner we decided we needed a few more miles for the day. i was ready to turn back so we'd have 1.5 miles to add, but DH said let's go to the 1-mile point. we were lost in conversation and passed it, and then decided to just go all the way to the water. and were we ever glad we did, because this is what we saw: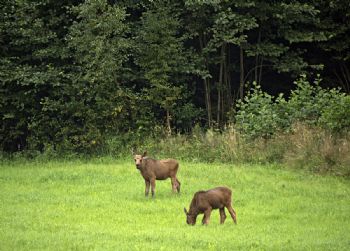 and their mama: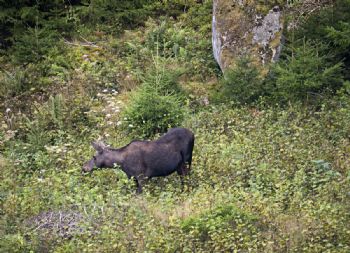 and here is mama keeping an eye on us while her babies munched away; DH had a telephoto lens so we were a nice safe distance: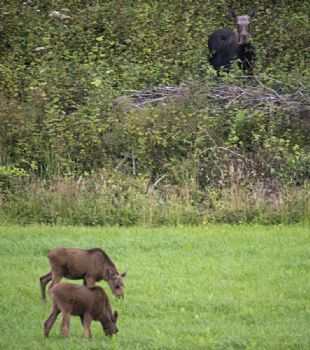 we were so glad we'd decided to make it a 10-mile day (we had been running in the a.m.), and that DH had his camera with him - the last time i saw a moose while we were on one of our walks here was 20 years ago!
edited to add a pic of what we found on the same walk this morning - tofu scramble with chantarelles, anyone?