Saturday, August 18, 2012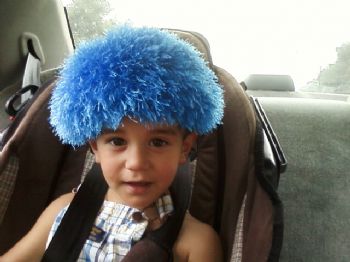 I THOUGHT EVERYONE WHO LOVE THE BLUE HAIR BOY !! MOM SENT THIS ONE TO ME LATE LAST NIGHT AND I ACTUALLY MADE MY DAY !!HOPE IT MADE EVERYONE SMILE !
WELL WENT TO OCEAN GROVE TO CLEAN THERE TODAY AND THEN WE DECIDED ,MY SON AND I WALKED THE BOARDWALK AND HAD LUNCH....WE NEEDED TO DO SOMETHING DIFFERENT AND THIS WAS IT...WE SPENT 2 HOURS THERE,AND WITH ALL THE THREATS OF THUNDERSTORMS THE WAS, WE DIDN'T GET ONE...
HOPE ALL MY SPARK FRIENDS HAD A GREAT DAY AND DRANK THEIR WATER !!!!