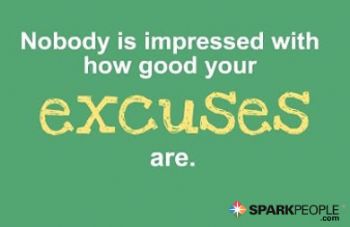 Yes....it is true....no one is impressed by my excuses today.
But, I want to give an explanation and let you know how far I have come in my reactions to life!
I am usually very organized: I cook all of my meals in one day and weigh and measure them into containers that I put into my refrigerator for the week. (really helps with my impulsive eating!) I was not able to do it this week, so I have been winging it. (doing fairly well)
I attend lessons for 4 hours per day/7 days per week. I am the caretaker for my terminally ill husband. I am also a full-time college student (in addition to the daily 4-hour lessons - that is something different)
My husband has been getting progressively worse. He had to go to another city for his disability hearing (Social Security has denied his claim many, many times) Well, the day came for the hearing and he was too sick to go...the court told us that if he did not attend, they would deny his claim. We get there and he has to go into the courtroom with a plastic garbage bag because he is continually throwing up. He has a seizure while we are waiting for the judge. The security officer asks me if I want them to call the paramedics.
He has been in an electric wheelchair for several years; has seizures, is prescribed methadone and morphine and Social Security tells us that he can return to his electrician's job! (I wouldn't want him messing with the wiring in my house!) He used to be a body builder.
Well, the judge rules in our favor....after 5 years of fighting this. He may die before he gets his first check.
I live between two military bases; there has been so much activity in the past several months. The news is lying to us: we are definitely preparing for war.
I am totally worn out. I reached for the comfort of food automatically.
No flour; no sugar. Quantities.
Tracked it all. Ate half of my day's calorie allotment before noon. Imagine how much watermelon I had to have eaten to use up my calories!
Same old knee-jerk reaction to emotional stress...
But...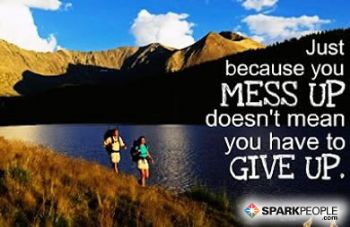 I am not giving up!
With the help of all of you, I am hanging in there! No "last suppers" for me!

I so appreciate all of you being here for me! Each and every one of you - even those of you who I haven't met!
As always,