Thursday, August 16, 2012
It was errand and cleaning day..I mailed bills after working in the yard, then paid bills in person, stopped at the endocrinologist for a script, had a light lunch, talked to a few former students, did some shopping at Dollar Tree and finally went to the chiropractor for help with neck, My feet were starting to tingle continuously and it was getting a bit frightening. Whatever I have been doing, I was all out of alignment and he fixed me right up. No tingles, no pain the rest of the day...yay...
Did a little food shopping and then stopped at eye doctor to get an update on my visual field test-woo hoo!!! it came back great. Nice to not have any extra issues yet.
Yes,m Ineed to take a picture of my new glasses. Coming soon..good night!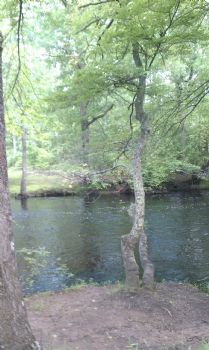 A view of Weymouth Furnace