Fitness Update:
10minutes to 10K
This is a short clip of the bike route with my children. It also happens to be the same path I took for my First 10 minute walk.
Today I did my 5K Walk
(This flower is EVERYWHERE and it smells fantastic. She's named Queen Anne's Lace)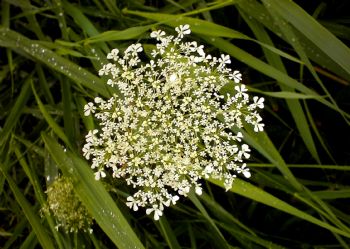 following this route and then I did 5K of biking with my children. It's beautiful the physical fitness growth I've seen over the last year. I went from 10minutes/day to 10K.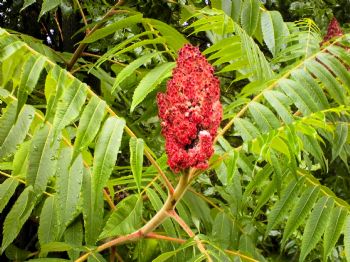 This is another beautiful treasure I see on my journey it's a Sumac Tree. My mother calls it, "Mic-Mac". I have no idea why. I think she takes gross satisfaction in slaughtering the english language (now you know where I get it from).
Neutron Update:
I'm struggling with intake again. I have this mindset that I've "made" it and now I can relax. I've only proved to myself how much I still need to be here. I still have a horrid perspective on portions.
Doritos have snuck into my house, but, Water Wedgie ...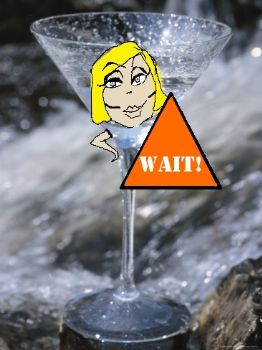 has been stepping in with the warning, "When in doubt WAIT it out."
When I listen (ahem), my Fake Hunger pains subside and I can stay on track.
I've gotten to (real close) where I want to be and I have to wake up to the reality that I've gotten the active lifestyle I was working for and I need to adjust according being ever more vigilant about what is coming into my stomach.
Hold On! You can do it!!!
OH! This little flame gift always reminds me of a match streaking. Congrats, MOSTMOM1 on your 10 minutes (at least) of Fitness Streak of 500+ Days!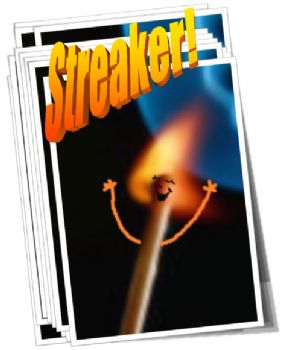 HOLD ON, it's gonna be beautiful after the storm passes. I was not happy about it raining when we first started out, but, we got a rainbow for our efforts. Well played Creator of the Universe.