I log multiple minutes of gardening on my fitness tracker and yet Ė I am not working on my garden. Oh maybe 20 or 30 minutes of weeding and pruning in the little butterfly garden outside my living room window, but most of my time goes into ďun-gardeningĒ. Yes, itís true, but there is no fitness descriptor for what I have been doing. My ungardening is using little pruning clippers, big pruning choppers and a little saw to deconstruct the ugly, overgrown bushes around the front and side of my house. Case in point: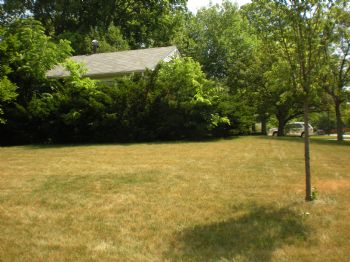 There really IS a house in there! Now, I know that our neglect is to blame for this giant mess and I know we canít afford a landscaping Prince Charming to come in make it beautiful. That job seems to have fallen to me. The greenery just sat there, just growing (and dying) and waiting for me. So I started cutting it down. I have logged hours and hours of SparkPeople fitness points in my quest to "defoliate" my yard. It is definitely aerobic! I made it across the front!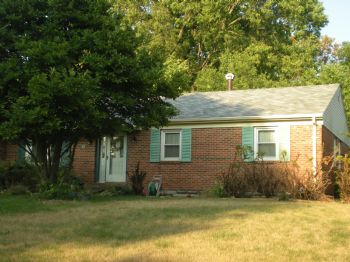 Now, all those branches need to go somewhere, and thatís my job, too. I load them up in the back of our Highlander and drive them off to the dump. They have a section for yard waste. When I get there I pull it out and throw it on the pile. Yea fitness points! (I donít count the driving time)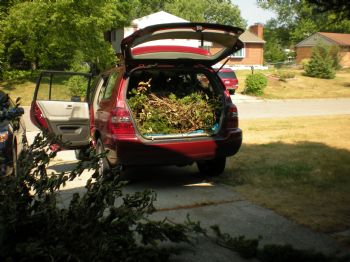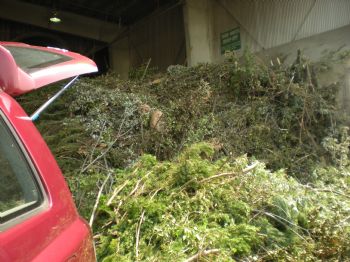 I tried working at digging out the stumps, but theyíre hopeless. I guess Iíll need to put some weed killer on them or something. Well, nothing happened for a few weeks. In the yard that is. I joined the gym and logged my fitness minutes doing regular fitness things. But then the call of the wild bushed drew me back and I started on the side.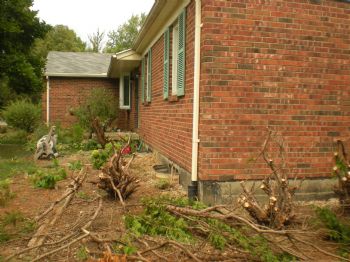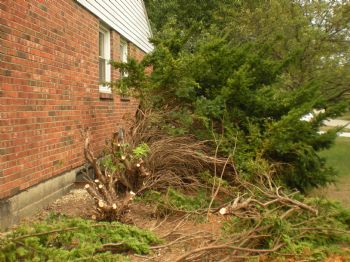 Thereís still a bunch to go, as you can see. I would be out there now, but itís raining.
Some day this will be a garden. So maybe you could say that I am pre-gardening. But it does give me a lot of satisfaction to know Iím doing it and seeing progress. Itís taking a while, like the Slowest Looser Team, Iím the slowest gardener (team of one). Like my weight loss, something beautiful is happening, even if you canít see it yet.