Thursday, August 16, 2012
Today I celebrated 50lbs gone forever. I still have about 11lbs to go to my original goal weight of 135lbs. I'm thinking I'll probably reset the goal to a little less when I get there to give myself a little wiggle room for maintenance. Anyways... Here's the pics.
This picture is a "before" picture of myself with my husband. I think this picture was actually kind of flattering. I remember when it was taken, thinking I looked thin in it.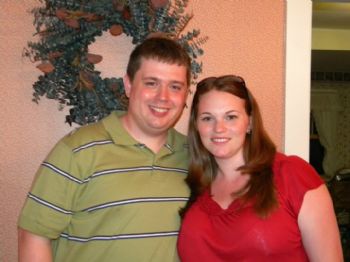 This is a picture of me last weekend volunteering at the NYC Ironman triathlon. I'm on the left lol. Not a super flattering picture because it was a crazy hot day, but its the most recent one I have.