It's Day 11 and I'm still going strong.
Yesterday was a little stressful for me but I still stayed the course. It was National Miche Party Day and I had a party scheduled at a local coffee house. I was feeling a bit nervous and anxious about it but it went really well. I didn't win one of the grand prizes Miche was handing out to Reps having parties, but my party was a success and everyone had a good time so I was happy.
This is a picture of me (on the left) and my Hostess. The BEST thing about yesterday was that the pants I'm wearing are size 12 - wooohoooo!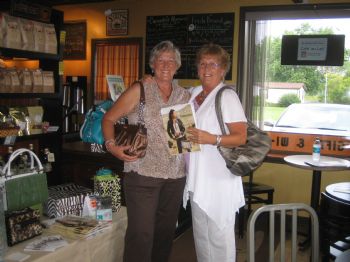 I really hope it keeps getting easier. I have to say I went through a very rough time the first 7 days with cravings, withdrawal symptoms, anxiety, mood swings, etc. It's not something that I want to go through again, so I don't ever want to go back to my old ways of eating.
My motivation is good health....not just the absence of aches, pains, and illness, but a feeling of well-being, vibrance, energy, and contentment every single day.
I have a goal to achieve a healthy blood pressure without medication. I am certain I can do it, even by the end of this year. I want to stay out of a doctor's office except for a yearly check-up - I wouldn't even do that, but I only have half a thyroid so I'm on thryoid hormone for the rest of my life.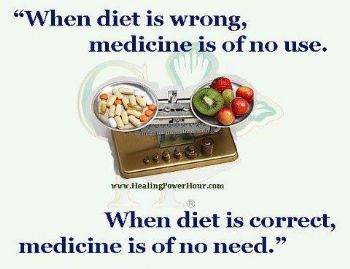 One of the best things I've done these past 11 days is stay off the scale. I can look back now and see clearly how much it had interfered and messed with my mind in the past. Looser clothes and smaller sizes are all I need as a gague of my progress. Freedom from the scale feels really good to me.
Things have been very busy and hectic the past couple weeks too and I'm proud that I have been able to succeed at this dispite all the hurdles I've jumped. I'm hoping for things to calm down very soon and I want to be sure to carve out an hour a day to use my meditation CDs again. My focus is veering away from my weight and towards the goal of becoming a peaceful person. To me, that's a person who is calm and centered no matter what is going on around them. It's a person who listens more than speaks. It's a person who is never negatively affected by the words or actions of others and who never gossips or judges anyone or any situation. It's a person who knows who they are and is pleased with themselves without being vain (just an inner contentment of unconditional self-love). It's a person who eats nutritionally, exercises regularly, and does everything in balance and moderation. It's a tall order and may take some time and work, but that's what I am striving for.