Thursday, August 16, 2012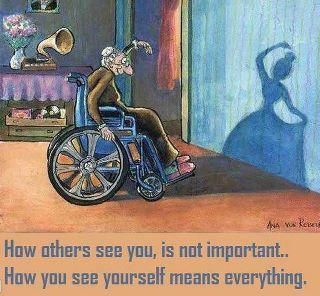 Woke up this morning with major charlie horse got up walked it off went back to bed...woke up a few hours later and it was in the other calve lol
Guess I need more calcium? cause I drink a ton of fluids I know that isn't the problem??
I did my walk at almost 10pm it was odd walking that late...but it's so quiet and safe here...I'm lucky to live in a safe small town...
Today should be a good day...least I hope so...
Bless ya'll
P.S.
I thought this photo was sweet and it's the truth...only persons opionion that matters is our own..and God's and god loves us as we are...