Wednesday, August 15, 2012
Jake really loves Colorado,
He also loves us enough to give up his weekend and take several days off from work to make our stay in Denver delightful.
We had a blast as we
• Met his bosses
• Biked through the sunny streets of Denver
• Visited the Colorado State House
• Visited Boulder
• Hiked Mt. Evans
• Drove through Rocky Mt. National Park
• Stood on the Continental Divide
• Saw elk and deer
• Ate Vietnamese and probably too much Mexican food.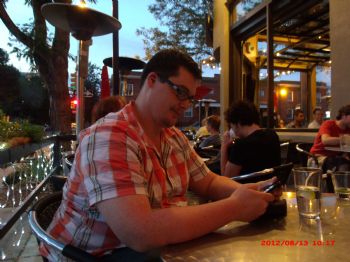 We prayed and held our breath as Jake drove on narrow, hair-pin turns with mile-deep drop-offs (no exaggeration). Best of all we saw Jake. We listened and we talked together. Jake gave us much more time and attention than he had to, and more than we expected. Jake has a heart of gold. The best gift that we received is letting us know how important we are to him.
Thanks Jake.