This blog is rated PG-13 for SC, L, PN and for AAF *
Today I mixed it up!!
Yippee!! I did too.
This one: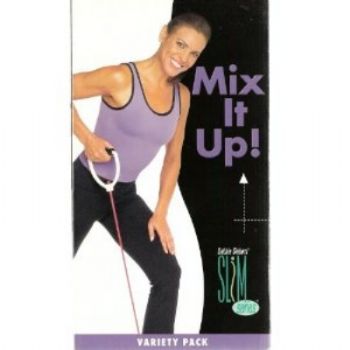 **imageshack.com**
It wasn't bad. Actually, today I decided to be bold, to be different. I worked with my hearing aids IN!! whoa

Yup. It was AMAZING!! I could hear Debbie telling me when to breathe and counting to eight and "just a few more, I know it hurts" type thing and I swear the hour went by that much faster because of it. AND, I know it sounds crazy, but I swear I was able to do the lunges better. Was it because I'm finally getting the hang of it after 3 years.....or hearing has something to do with balance? You be the judge. So, at the risk of having sweat pour into my ears and shorting them out (that's what a warranty is for, right?) I shall remain able hearing for the duration of my DVD workouts...I may even attempt the gym classes with these babies in. At least until I get the jargon and memorize everything, of course, that's when one must switch up a routine. Who knew having mild disabilities such as being blind and deaf could be so annoying with working out? I wonder if Helen Keller shared these very same dilemmas?? I wonder if she asked Anne for Jumbo dots on her braille? I know I did...I thank God and science daily for the Stem cell/cataract removal...whew Now I can read the dots just fine.



Went and bought my girls and I bras....I'm a 38A. Do you know how hard it is to find a 38 A??? dang near impossible. My grandmother and her lack of boobies, I couldn't inherit her toenails or something? I either have to get a B cup and rattle around in there (although they make great pockets for phones, kittens, and whatnot) or strap a 36 A on and pray I can breathe for a bit. I opted not to breathe.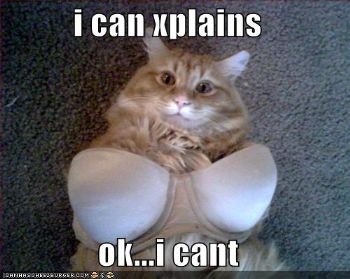 fitsnews.com/wp-content/
uploads/2008/11/cat-in-bra
.jpg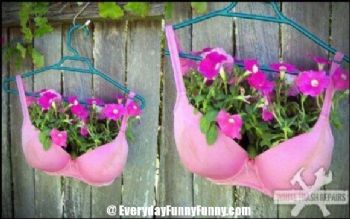 everydayfunnyfunny.com/w
p-content/uploads/2011/12/
bra-flower-pot.jpg
OBKB!
So, I took out my zucchini from the fridge yesterday. My husband exclaims: "What are you going to do with that?! I can't compare!"

okay, we'll leave that one alone. Anywhoooosit, I got on my Pinterest and made a creamy zucchini dinner (yum), zucchini brownies, (yum), and two loaves of chocolate zucchini bread (uh, yum?!). After I did the dishes and watched the Big Bang Theory I decided to try the Big Bang Theory on my husband.
BAM!
Oh man, see what workouts, coffee, and pink kitchens do to a gal??
*SC = sexual content, L=language, PN=partial nudity (bras), and AAF= all around fun!! Which I hope you had.