Monday, August 13, 2012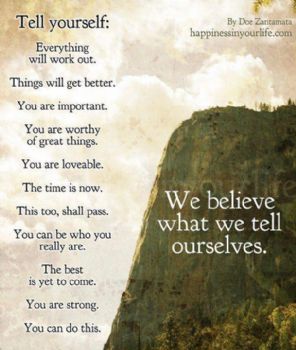 There are days when we don't feel so positive or perky... but it's on those days that it's even MORE important to give yourself that positive pep self-talk. That's when you have to focus on what is going RIGHT in your world and let go of the negatives. As I evaluated the past week, I can't help but smile ... as I near the 2nd week of my commitment to the new program (ChaLEAN Extreme). I have some fine tuning to do with respect to those off days on weekends when I don't follow the clean eating as well. What I love about each new day is that it's a new opportunity - a NEW LIFE!
So no matter how your weekend was - good or bad - TODAY is a new day and you can get back on track!