Sunday, August 12, 2012
I have decided to try to lose weight again. I keep telling myself that I have to, but I never make that first step to do it. Well, I told myself that I was going to write some goals and share them with everyone I know via Facebook, Twitter, and SparkPeople. Here are my current goals I want to achive: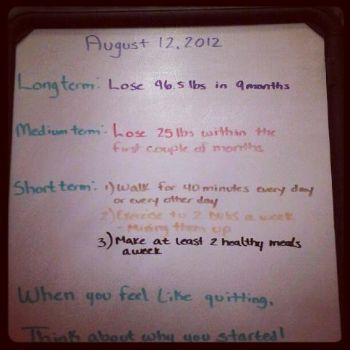 I believe that if I share them with everyone, I will actually do them this time. I have lost weight in the past and just put it back on. I'm ready to shed the pounds this time and for good.