Sunday, August 12, 2012
Here are a few pictures I took.
This is the "Hill of Death" mentioned in a previous blog. I am not sure these pictures really show how steep it is, but you'll get an idea.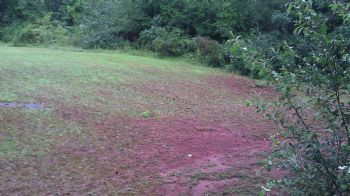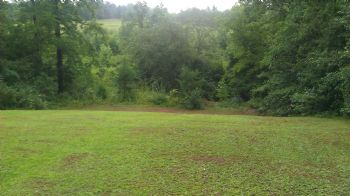 This is the (normally) quiet little creek that runs at the bottom of the Hill of Death. Usually it's not even knee high but with all the rain it's probably over my head and has a pretty good current. There are some rapids just out of the picture to the right but that area is a little snakey and I'm not quite that brave. The creek sure is singing right now and it's very peaceful to sit out on the deck and listen to it.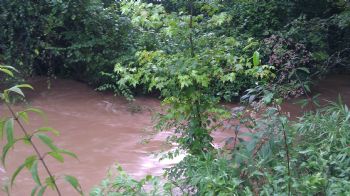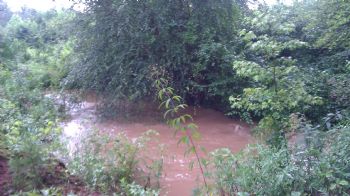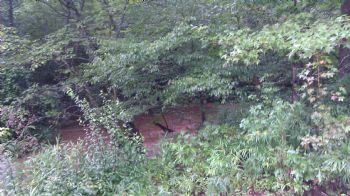 I took this one morning last week on the way to work. It had been storming and raining all night and the "mountains" still had a lot of cloud cover at the top.