Hike to Hanging Lake
Sunday, August 12, 2012
My DH & I were able to get away this weekend and spent the weekend in Rifle, CO. We've stayed here before and found it's a good central location for lots of activities. Yesterday we took the hike up to Hanging Lake which is just outside of Glenwood Springs. We had heard about how beautiful the lake was and decided to go for it.
At the trail head there's a sign warning that the trail is difficult. It's 1.5 miles to the lake and 1000 + foot climb. We knew it would be a challenge but thought if we just took it slow and steady, we'd be ok. It WAS a challenge and VERY rocky! Some of the trail was steps made with rocks or carved into the rocks. It rained off & on throughout the hike, too, which made some of the rocks slippery.
But once we made it to the top we got to enjoy this!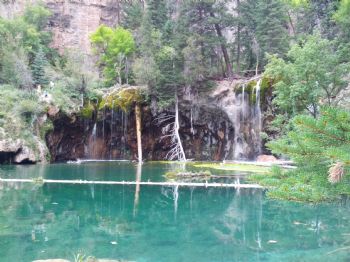 It is indescribable! I am so glad we made the effort! It is so worth the work to get there. We enjoyed the lake for awhile, took lots of pictures...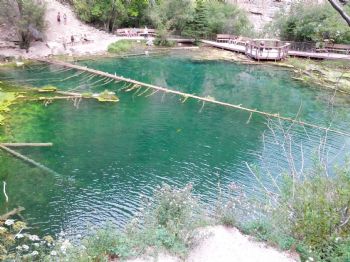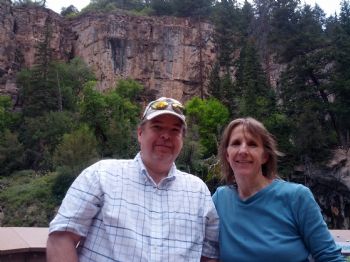 ...then started our trip down. Going down was easier, but also a little treacherous especially since the rain had made things slick.
We were both pretty worn out after the hike, but it was a good tired! :) I HIGHLY recommend the hike if you're ever in the area! One of God's awesome creations!