It feels arrogant to start giving advice when I haven't yet reached my goal, but I did weigh in on a team thread the other day of a young woman who wanted to start losing weight but was overwhelmed about where and how to start. This is what I told her (I thought I'd copy it here so I can refer back to it later myself--it's what worked for me, and I need to remember that for those times when I'm struggling):
My biggest difficulty starting was thinking that I couldn't do it, so why even try? But it really is true that the hardest part is deciding to do it (I mean REALLY deciding).
And if you need inspiration, think about this: On April 1, 2012 I weighed 196.5 pounds and had a BMI of 34.8 (Obese range). Today (8/9), I weighed in at 140.5 and a BMI of 24.9 (Healthy range).
You know that it's all about calories in-calories out. Use SP trackers (track EVERYTHING). Start on exercise--and it's ok to start small. I did the Couch to 5k program with an app on my phone, and that started with 20 minutes of walking and running per day (I started running 90 seconds at a time). You can gradually up it, but for now just commit to doing something physical every day. Now I run 4 days a week, just 4 months later, and I'm up to a long run of 6.5 miles.
Educate yourself--I suggest the Beck Diet Solution to get yourself in the right mindset for losing. Refuse to Regain and Thin for Life are about maintenance, but it's good to to start reading about maintenance while you're losing because it shows how permanent the changes you're making need to be.
Set up accountability structures. In addition to SP, I have a calendar on my bathroom wall where I check off every day that I exercise at least 45 minutes (it used to be 20). Seeing a whole load of green X's is very motivating! I also have a chart on Excel where I keep track of my weekly weigh-ins.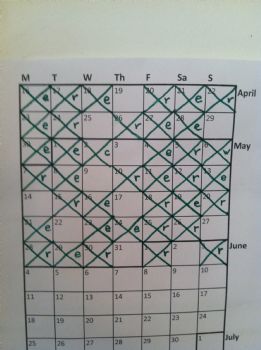 Inspire yourself. I went to a craft store and got a poster board and bought a bunch of fitness magazines and made a huge vision collage full of images and words that I wanted to live up to. I found before and after stories and pictures that I bookmarked. Come on SP when you want to eat, and read up instead.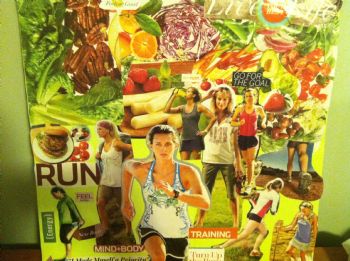 Basically, you have to understand that losing weight and getting healthy, if you really commit to it, is going to be kind of like a part-time job. It's going to take a lot of time, it's going to occupy your mind and thoughts, and you're going to get kind of obsessed and one-track-mindish for awhile. That's ok, because if you don't, you're only half-hearted about it, and then it will be much harder to resist temptation. My approach, and I know it's not for everyone, is to go whole-hog, 100%. Then you see immediate results and that can fuel your determination for the long run.
Just remember: if you really commit yourself, it IS possible. And you'll be SO glad later. If I could go back and let my 197 pound self live for 24 hours in my 140 pound body, there's no way I'd ever lack motivation--being healthy and active and happy and proud and confident really is its own best reward!