For those who know me...you'll know that I headed out into the blue yonder.
Its my favourite thing to do.
I first let my hubby sleep in, because he generally keeps some seriously long hours. Unlike the 9-5 crowd, he starts works at 9.30am but only gets to sleep at 2am. Some work, some pleasure. So when he gets an entire day off, I let him sleep and then we spend the rest of the time together, its just marvellous.
I went for coffee first thing this morning with all the girls in the family and my kind brother in law who drove us there. We had a lovely time together and shared a scrambled egg and rye toast breakfast. After that I did some quick shopping and then home to make a cooked lunch. I would have opted for a sandwich, but hubby wanted some hot food (its been icy cold with snow here which is super unusual weather for us - we are after all, known as SUNNY south africa). After lunch, we jumped in our vehicle and took off.
We drove out towards and area called Rondevlei.
This meant driving down some very pretty country roads.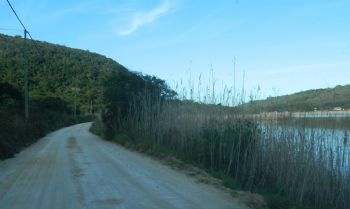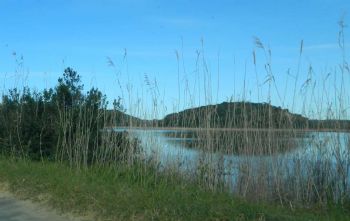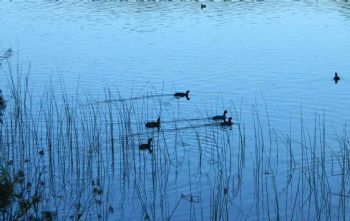 You cant see clearly, but behind the reeds are tons of little Coot ducks. We headed to the Malachite hide so we could see them clearer. This is the walk way to the hide.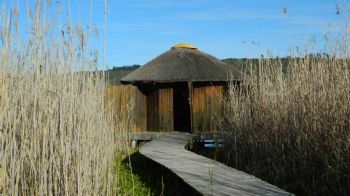 This is a picture of a Malachite Kingfisher which of course were not there because they are summer birds and not due home for another few months.
But the Coots ducks were there. They are mainly nomadic little chaps, travelling in response to rainfall which explains why they are here now. They mainly eats plant material and insects, doing most of its foraging in shallow water, standing or swimming in search of food on the water surface. But I have news for them....watch these little fellows DIVE for their food.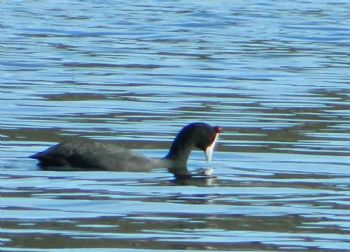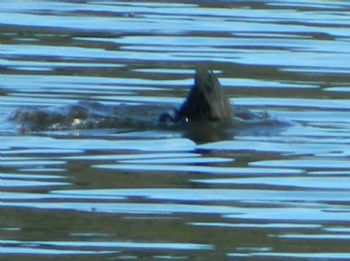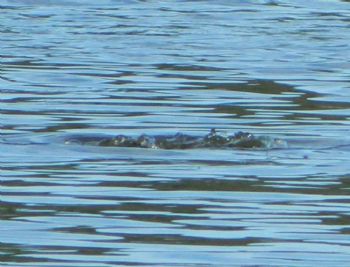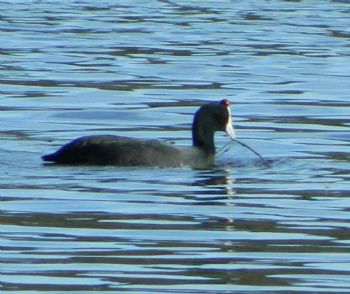 How coot oops I mean cute is that!

They have these cherry shaped tiny red knobs at the top of the facial shield, which are only present in the breeding season.
They drop their heads to expose the knobs and look quite comical. I can see Miss Coot seeing them and going into a faint with desire......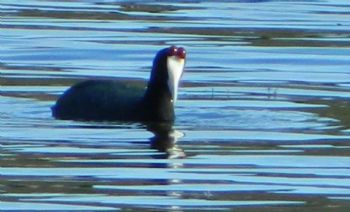 Anyway jokes aside, they were beautiful as the gracefully slid through the water. This one looks like it has two heads because of the reflection. They have the richest sound they make a sort of "oot oot" sound.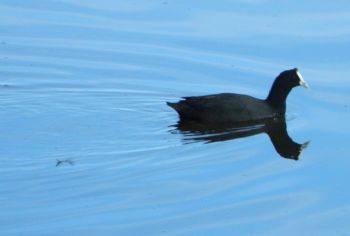 Out of the water they are fat little guys with jointed, partial webbing on their long toes.
This aids them to paddle as well as walk on top of floating grasses etc on the water.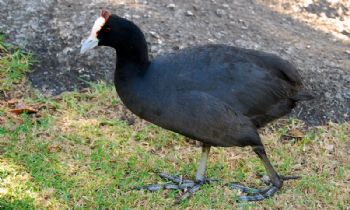 After leaving the hide, we headed off toward the mountainous areas.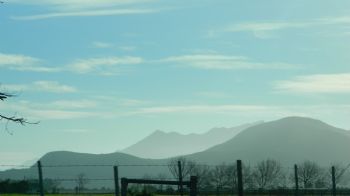 Once again we were on pretty, treed country lanes.
We passed some very colourful plant life along the way, despite that its winter here.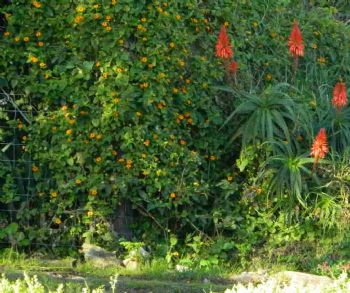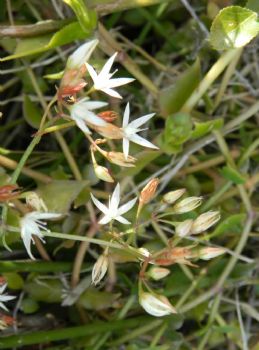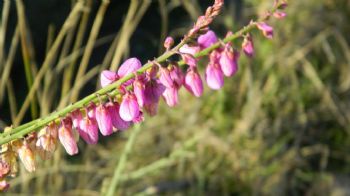 Even the plain creepers that climbed up the trees had their own kind of beauty.
Nothing in nature is ugly. Wish that were true of the human species.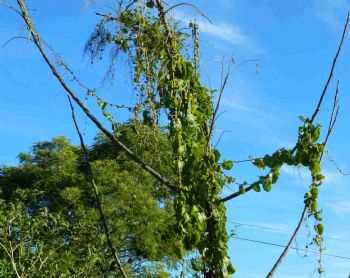 We've had tons and tons and tons of rain which meant that waterholes were all over along the road sides. We drove through one that splashed this high on the side of our vehicle.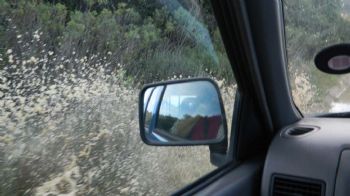 That was fun, but more fun even was stopping a distance and zooming in on some Snowy Egrets that were fishing in the puddles.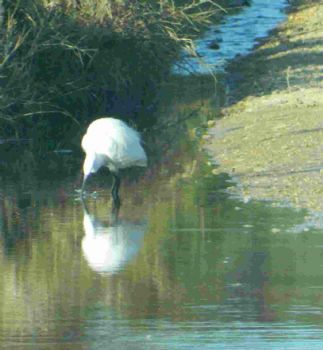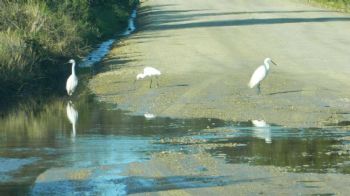 They have the most amazing bright yellow on black feet.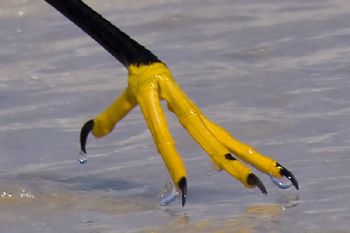 Despite their size, they are easily intimidated which is how this tiny little Black Headed Plover managed to chase 3 Egrets away from the waterhole.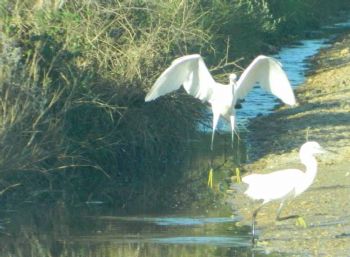 After Mister and Mrs Plover stole the waterhole, they shared a victory feast.
Yummy worms!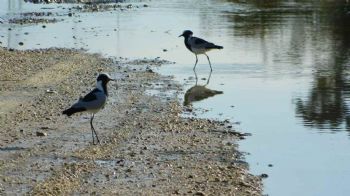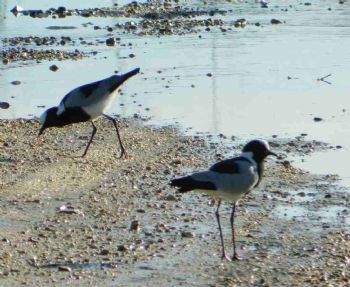 Leaving the waterhole, we drove on. The majority of people who live out in these areas are financially poor....but what a blessing to live in such beauty. I wonder if they think about that or not? Maybe just surviving is all they have time to think about...maybe not?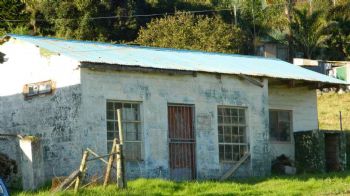 This little boy was walking along happily by himself. Seeing his mums washing on the fence made me realise that no matter what your money standing is, we all get our washing out on the line as soon as the sun comes out. Mine was out back home also.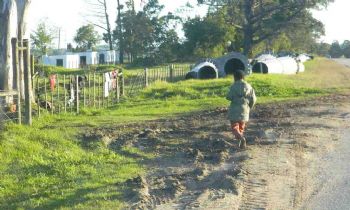 A gorgeous little pony came running up to the fence to check me out.
I was as interested in him as he was in me and my camera.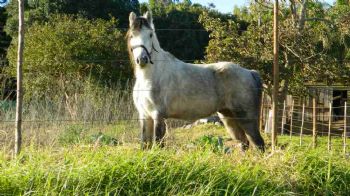 I saw this tree....no make that, Justin saw this "ordinary" tree.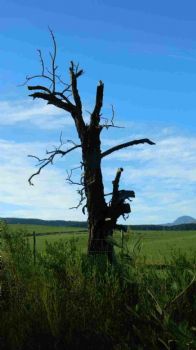 Then he heard me yell...go back go back I saw a Black Shouldered Kite in the tree. At first he didn't want to, but I made enough noise and then he turned around. We were so glad we did. This is what we saw. A Kite coming in to land with its prey - a rodent.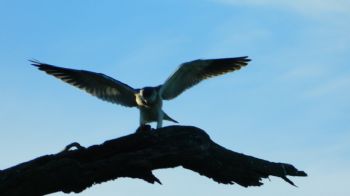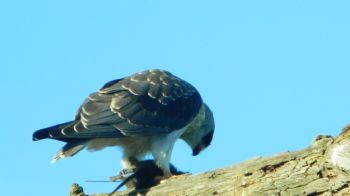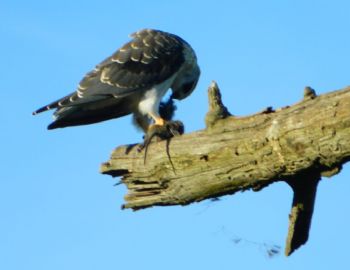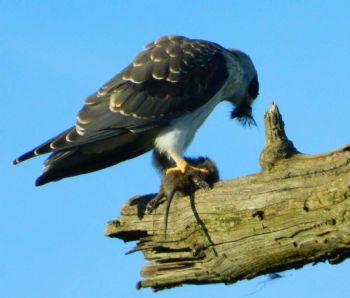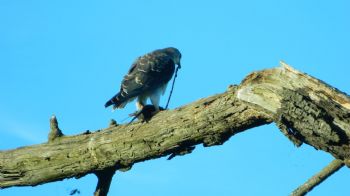 She turned her head at a sound I made and stared me straight in the eye.
Through the lens it appeared that she was right in front of me....breath taking experience.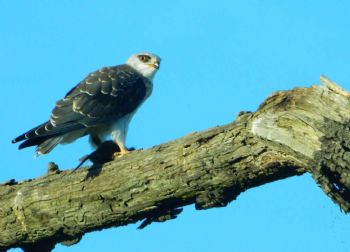 I think the bird was a female and this was her young one waiting for food.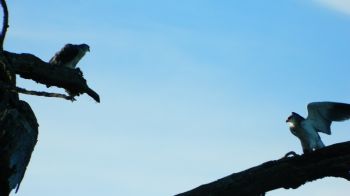 The young bird still had downy feathers on its chest. At 5 weeks these babies are already learning to fly around and trying to catch their own meals.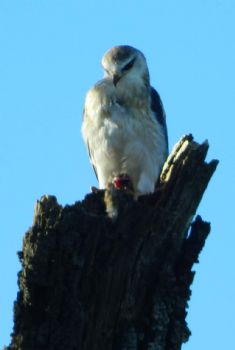 The young one was shrieking...guess it wanted feeding. Maybe like a lioness, the female feeds first, then the cubs..maybe this was the same thing?? I wish I knew more about nature. Thankfully we will have forever in the paradise to study anything we want.
My book on birds says that the kite drops silently onto its prey, feet-first with wings raised high, sometimes in one long drop to ground level, more often in two or more stages, with hovering pauses at intermediate heights. Prey is seized in the talons and about 75% of attacks are successful. Prey can either be eaten in flight or carried back to a perch.
They prefer to hunt during the day, particularly in the early morning or late afternoon.
So I guess this is what we witnessed. Stunning!
Finally we left them to their meal in peace. Later down the road, I said quietly, I saw a cat in the middle of a field on a pole. Justin refused to believe that I could see that. He doubled back and......sure enough there it was. When will they learn that I hear poorly, but see exceptionally well.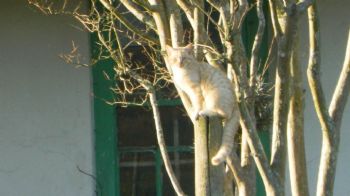 As I mentioned earlier we've had so much rain lately, so everywhere we went, water was flowing. Rivers were full, as were the dams.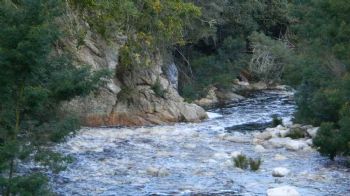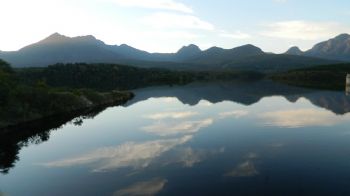 It was getting late in the afternoon and the sun was going down, but every now and then we would turn a corner and a shaft of sunlight would light up the trees ahead. I can see why the expression is "a ray of hope".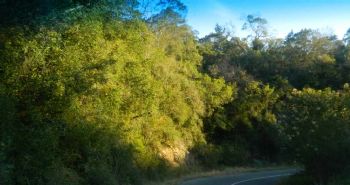 Justin tried to make it up this slope, but it was so slippery, not even with the dif lock in place could it be done. He just kept sliding back and had to admit defeat and call it a day.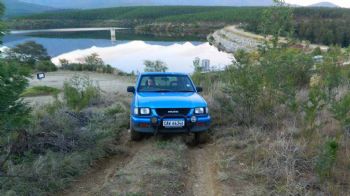 We drove out into the evening and were homeward bound.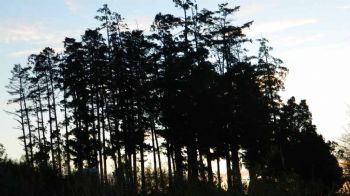 I had a wonderful afternoon with my best friend, and I hope we get to do it again soon. Hopefully diesel will come down again and allow us more outings of this nature. However, I'm so glad its all on my doorstep, we barely have to move to see this incredible beauty.
It was pretty cold by then and we were happy to return home to a sandwich for dinner and HOT TEA.